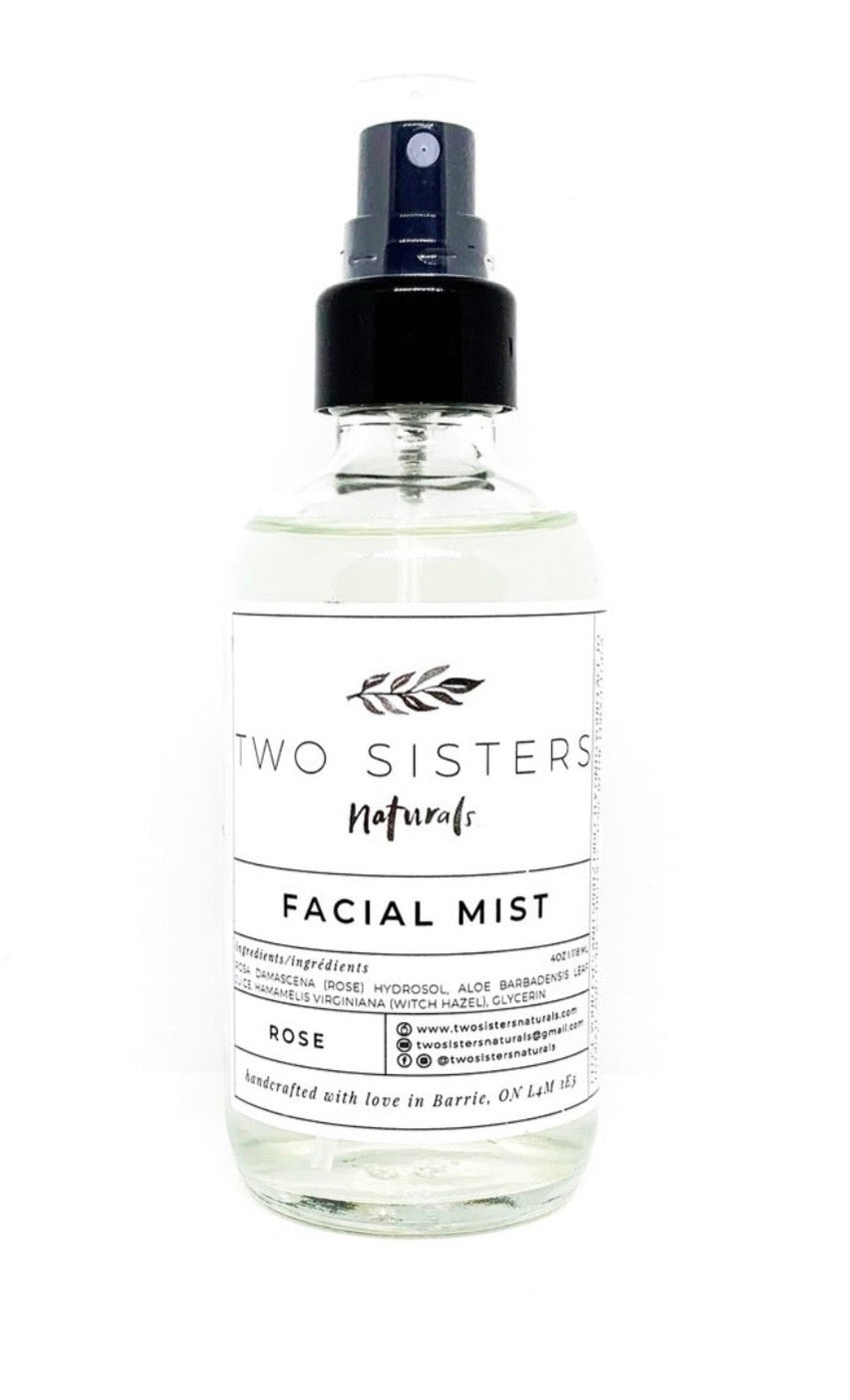 Two Sisters Rose Facial Mist
Regular price $22.00 Sale
Besides smelling amazing, this Two Sisters facial mist tones, soothes and hydrates your skin. Rich in both rose and aloe to enhance your mood. 
Appropriate for all skin types. 

Spritz directly into your face and neck to tone and hydrate as desired. We love to use after cleansing and before applying our hydrating serum morning and night. For an extra treat, store in the fridge  to calm and refresh your skin throughout the day.  

4oz l 118 ml glass jar with pump

Ingredients: 

Rosa damascena (Rose) Hydrosol, Aloe Barbadensis Leaf Juice, Hamamelis Virginiana (Witch Hazel), Glycerin
Cymbopogon Flexuosos (Lemongrass) Hydrosol, Aloe Barbadensis Leaf Juice, Hamamelis Virginiana (Witch Hazel), Glycerin