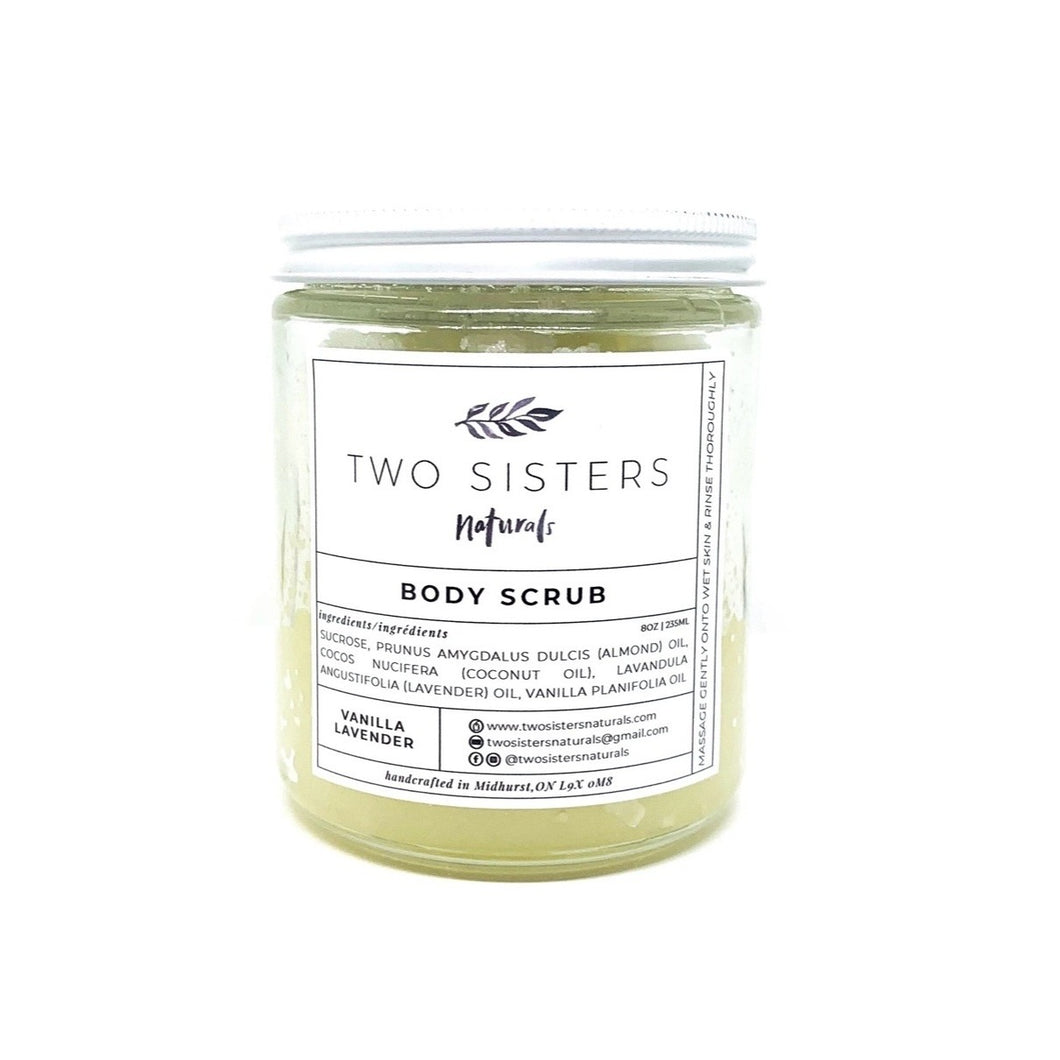 Two Sisters Naturals Body Scrub! Vanilla Lavender!
Regular price $28.00 Sale
Available exclusively in Aurora.
Weather, pollution, chemicals, dry air, and even time (yes our cells age), can result in the top layer of our skin becoming extremely dry and tired looking.  
The solution: Two Sisters Body Scrub.  
This 100% plant-based scrub will leave you with beautiful, luminous skin that has never felt softer.  The addition of essential oils beautifully elevates the experience. Start your day off right with one of our awakening scents (coffee-cinnamon, lemon or coconut-lime) or exfoliate the grime from the day away with one of our relaxing blends (vanilla-lavender, bliss).
Tip: Since this product is 100% natural, you can use it right on your lips for a perfectly kissable pout.
How it Works:
The sugar gently scrubs away those dead and dry skin cells leaving your body feeling silky smooth.  While, the added coconut and almond oil infuses your new skin cells with moisture.  All you need to do is rub and rinse. 
Warning: Soft, luminous skin can become highly addictive. Once you've experienced the wonder of Two Sisters sugar scrub you may never go back to your old bath routine again.   
Choose from the following experiences:
Bliss: Bergamot, Geranium, Vanilla, Pink Clay
Coconut Lime: Lime
Coffee & Cinnamon: Coffee, Cinnamon Cassia. 
Lemon Drop: Lemon
Vanilla Lavender: Lavender, Vanilla
Each experience is packaged in an 8oz glass jar.