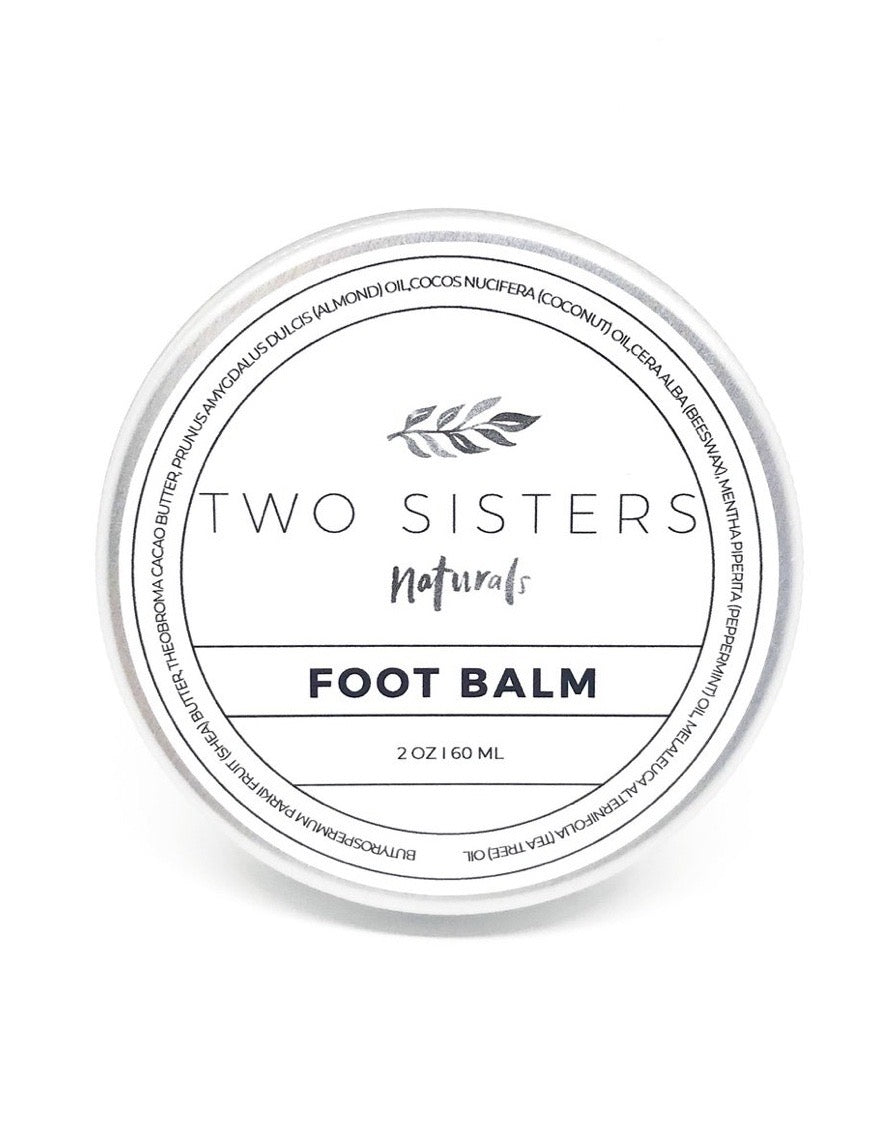 Two Sisters Foot Balm! ***BEST SELLER***
Regular price $15.00 Sale
A step forward for beautiful feet.
The perfect solution for dry, cracked and tired feet.  Repairs your feet leaving them moisturized and soft. Smells so good you might be tempted to eat it! 

Apply a light amount of balm over feet and heels. For a more intense treatment, we recommend applying at night before bed and wearing socks to bed.
60ml
Ingredients: Shea Butter, Cocoa Butter, Almond Oil, Coconut Oil, Beeswax, Peppermint, Tea Tree