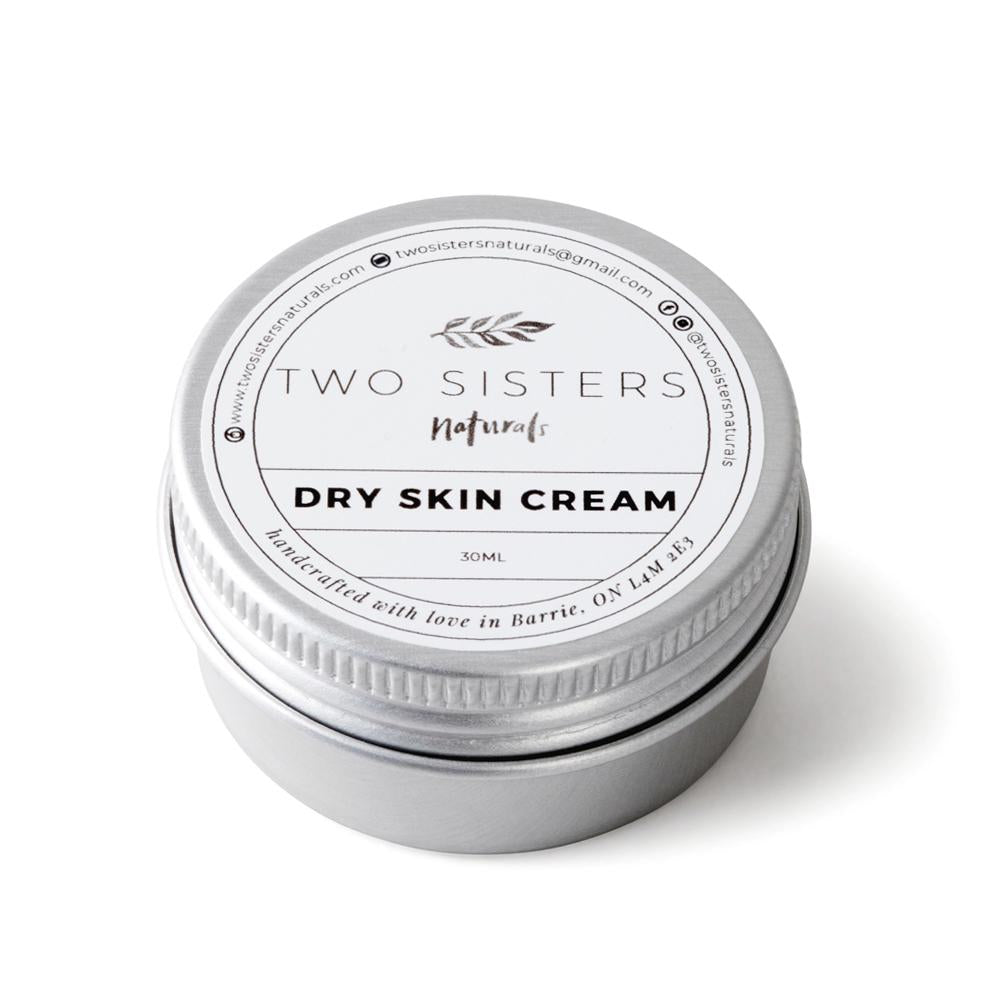 Two Sisters Dry Skin Cream! ***BEST SELLER***
Regular price $19.00 Sale
Two Sisters Dry Skin Cream is enriched with natural oils that gently soothes and moisturizes your dry, irritated skin.  
Each ingredient was carefully selected for its moisturizing, anti-inflammatory, and healing properties. 

 

Rich coconut and olive oil to soothe and moisturize the driest of skins.

 

Vitamin E and  

Helichrysum oil to help promote the skins' natural healing   process.

 Juniper, arrowroot, lavender, and geranium oil help soothe irritated skin with  their antibacterial properties.

 

Frankincense oil to infuse your skin with moisture and a light scent

This tiny helper provides relief to minor burns, rashes, bites, and chapped skin.