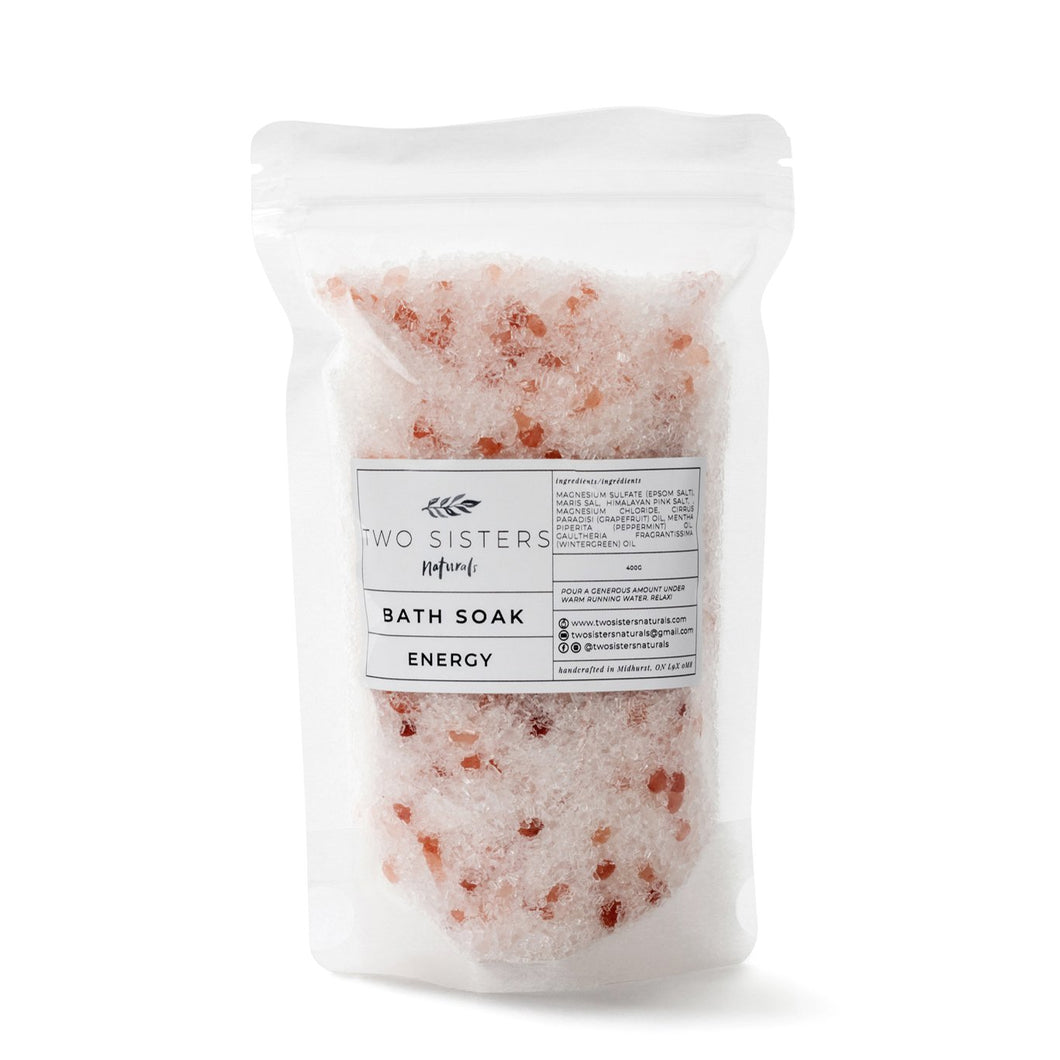 Two Sisters Breathe Bath Soak!
Regular price $16.00 Sale
This Two Sisters all-natural Epsom salts and Dead Sea salts are a fabulous way to help you relax and loosen stiff muscles and joints. Just pour a handful of these mineral rich salts under warm running water and feel your tensions release. 

Packaged in eco-friendly compostable rice paper. 
500g
Available in: Breathe, Energy, Relaxation, Spa and Uplift
Ingredients:
Epsom Salts, Dead Sea Salts, Himalayan Pink Sea Salts, Essential Oils
Breathe: Eucalyptus, Peppermint, Lemon
Energy: Grapefruit, Peppermint, Wintergreen
Relaxation: Lavender, Orange
Spa: Eucalyptus, Lavender
Uplift: Bergamot, Orange, Lemongrass, Cypress
Product has changed from 400g to 500g.