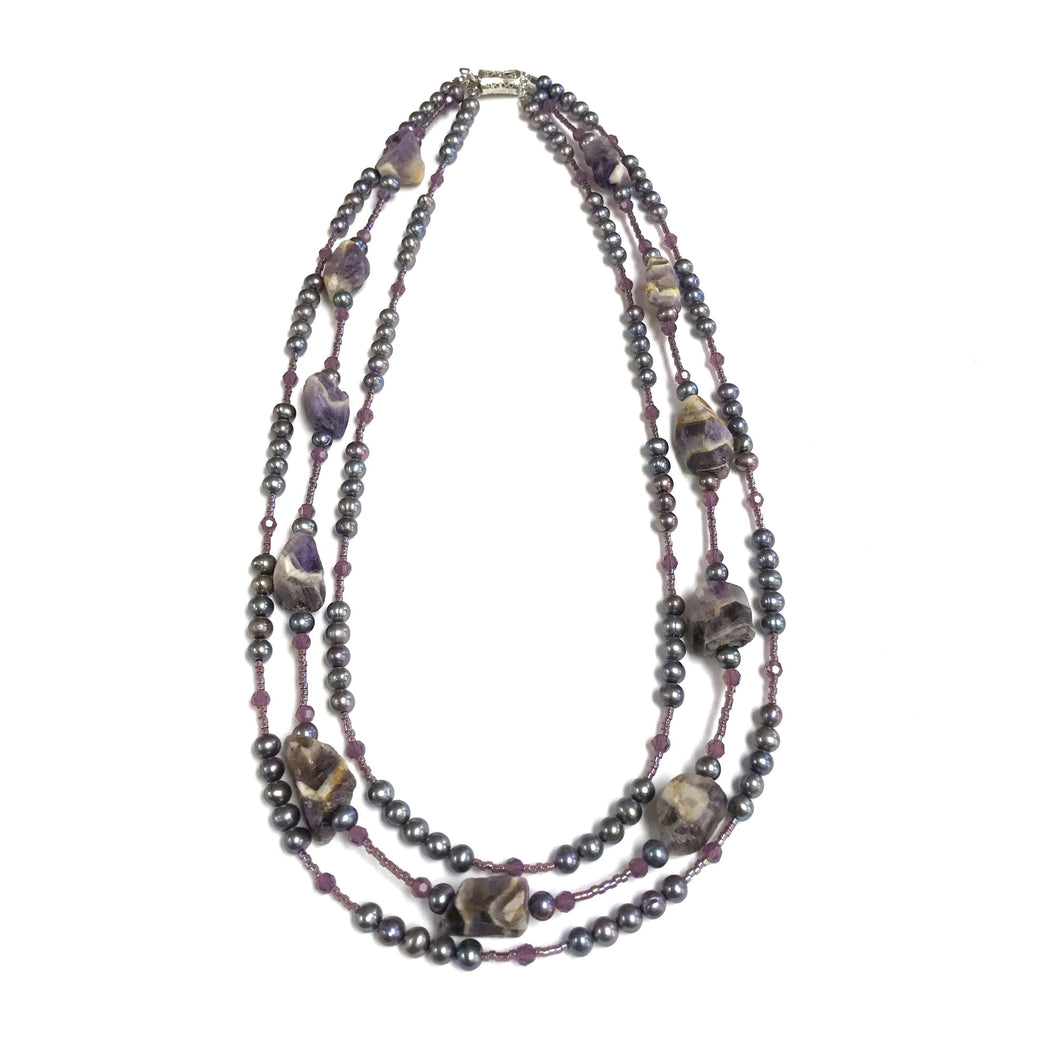 Triple Strand Amethyst Necklace!
Regular price $341.00 Sale
You would be amazed what you can wear purple with!  I love it with grey or green but it can be so versatile.  There are three strands of freshwater pearls, Swarovski crystals and amethyst in this necklace.
Made in Canada!
Longest strand measures 22".