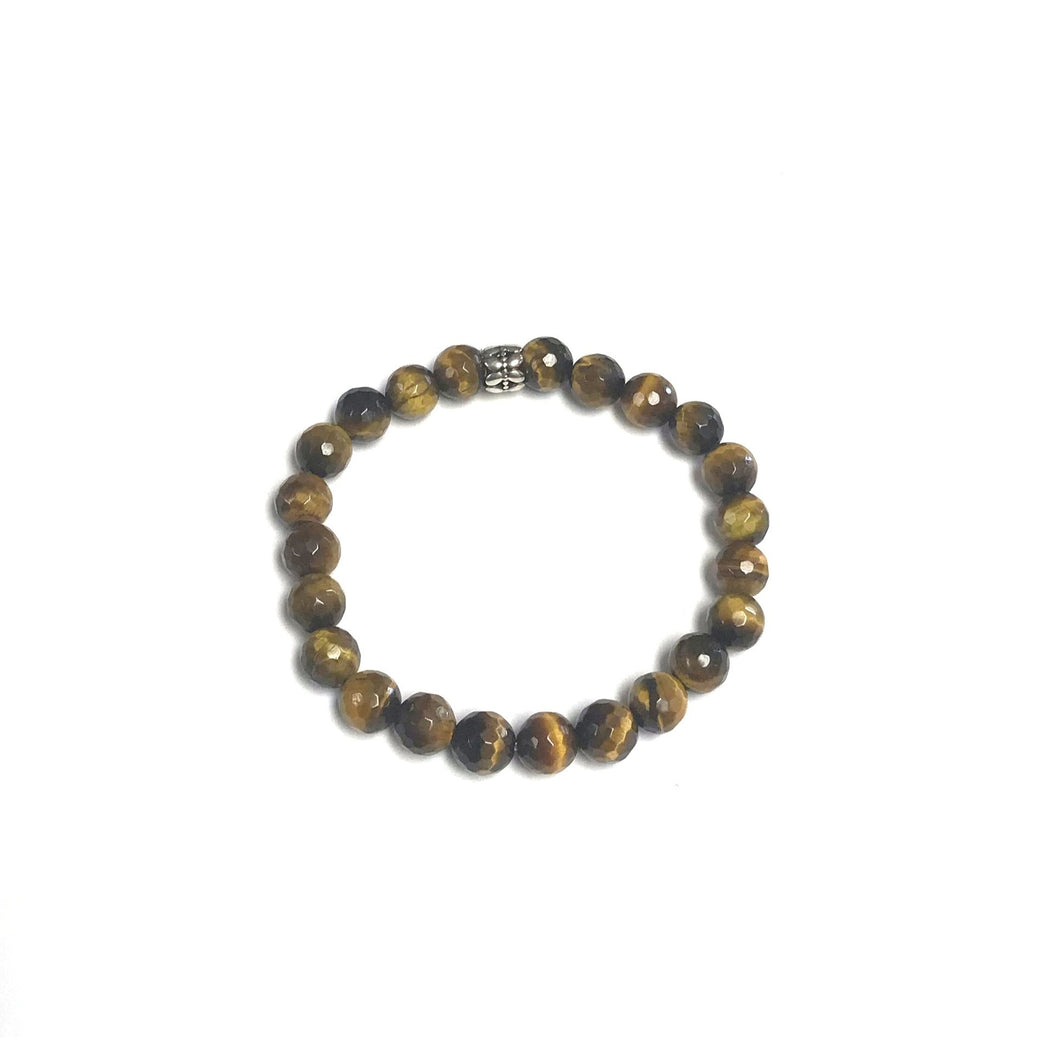 BZen Tiger's Eye Bracelet!
Regular price $42.00 Sale
This marvelous stone of the Golden Ray is still as captivating as it was in the past, with chatoyant layers that dance like shafts of light through a dense forest. It is warm and radiant, synthesizing the frequencies of Sun and Earth, bringing stability and awareness while integrating the spiritual with the physical realms. It teaches balance between extremes, moving one out of the world of duality - right and wrong, good and bad, dark and light - and provides an understanding of the underlying unity behind apparent opposites. It brings a more practical and compassionate reasoning to one's choices, and helps one to reflect Spirit through each action taken in the world. [Ahsian, 399][Melody, 646][Hall, 288] 
8mm size stones and sterling silver. 
Handmade in Aurora, Canada!