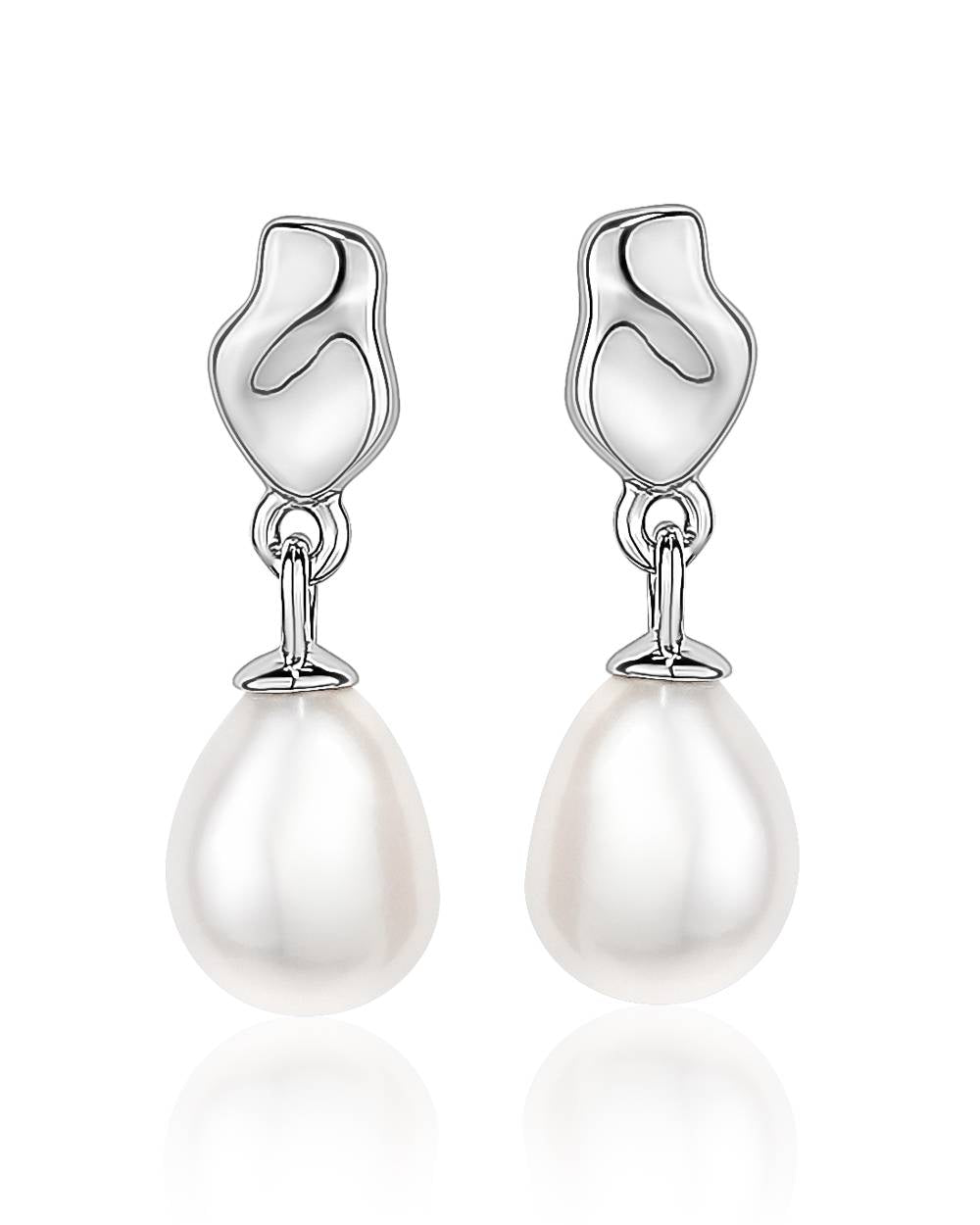 Teardrop Pearl Earrings!
Regular price $94.00 Sale
These earrings are super sweet and can be easily worn daily or special occasion.
Sterling silver dangling earrings with a 6.5 mm freshwater pearl.
Earrings measure 18mm in length.
Freshwater pearl dangling earring with one 6 mm pearl 
Rhodium plating on silver protects it from scratching or tarnishing and increases its shine, luster, and durability.  Rhodium plating is nickel-free, making it hypoallergenic. 
Platinum finish results in an additional shine and brightness to the piece.