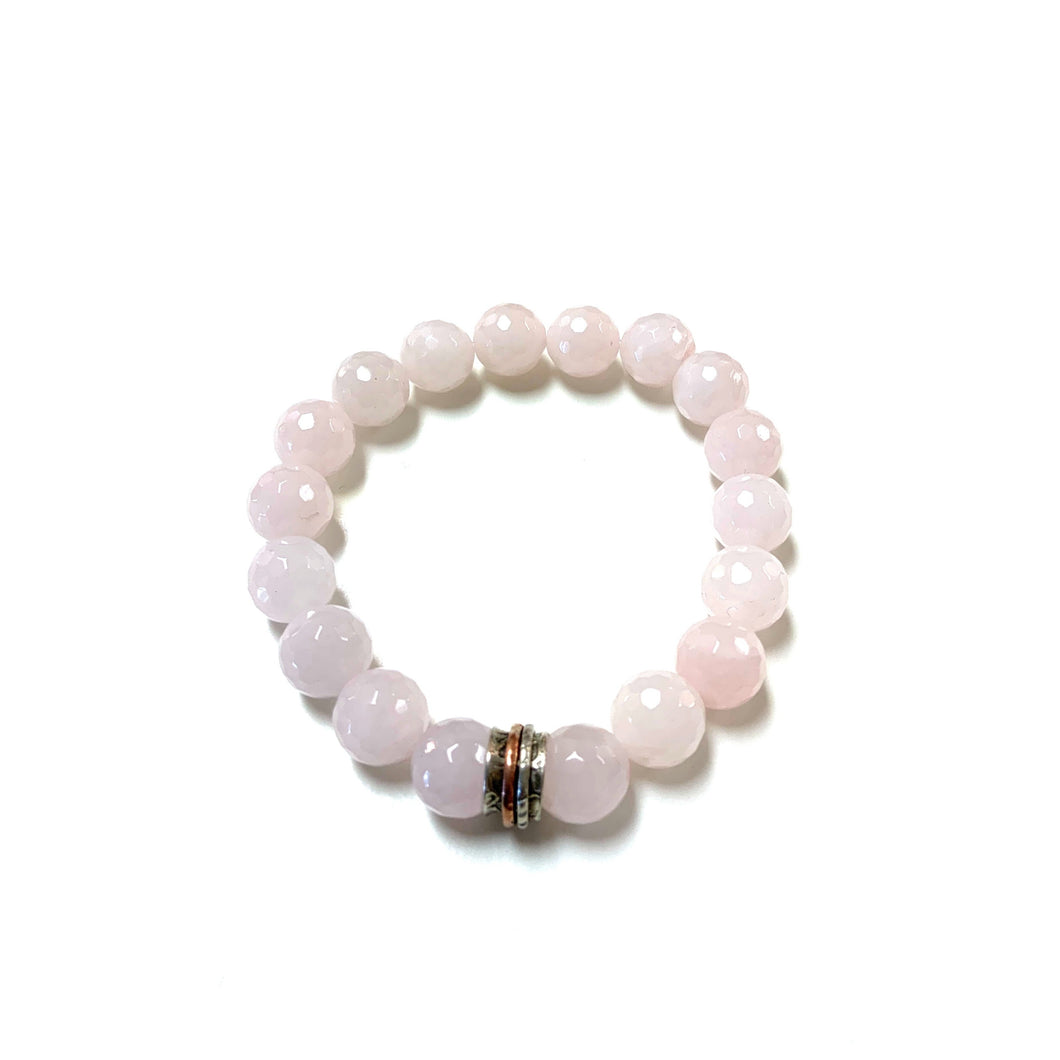 BZen Meditation Ring Bracelet In Rose Quartz!
Regular price $53.00 Sale
This bracelet is elasticized and made very well by me.  Metal is sterling silver with a rose gold accent.The faceted stones are 10mm in size.  Perfect for him or her.
ABOUT ROSE QUARTZ:
Is a crystal of unconditional love.  Restores tranquility, is full of feminine energy, peace, tenderness and healing.  It's very calming and embodies compassion.
Please dm me with any special sizing request.
Made in Aurora, Ontario.
Made in Canada.