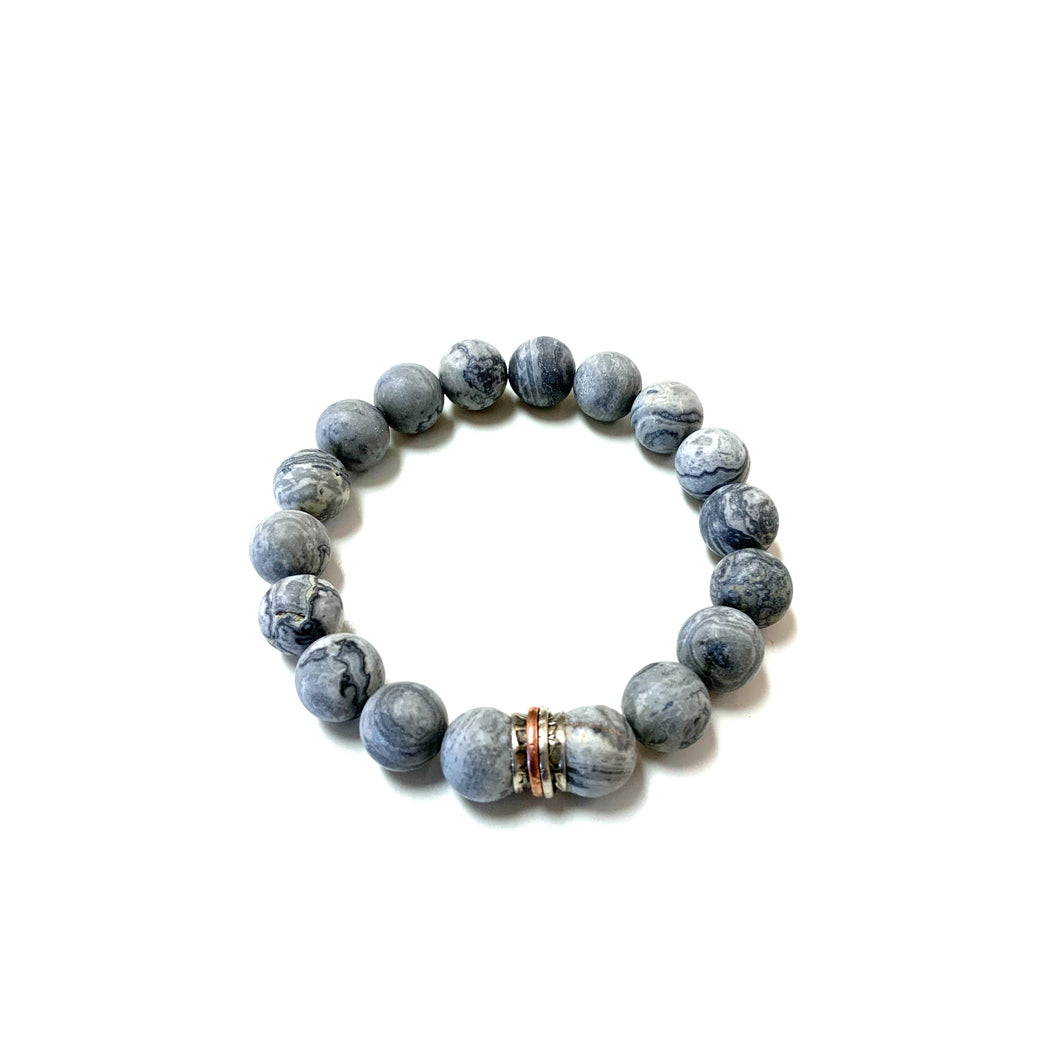 BZen Meditation Ring Bracelet In Map Stone!
Regular price $49.00 Sale
This bracelet is elasticized and made very well by me.  Metal is sterling silver with a rose gold accent.The faceted stones are 10mm in size.  Perfect for him or her.
ABOUT MAP STONE:
Is a nurturing stone and known as a supreme protector.  It's connected to the energies of the earth.  It connects you to nature and your surroundings.  I love that it is known to bring a loving awareness of all sentient beings.
Please dm me with any special sizing request.
Made in Aurora, Ontario.
Made in Canada.