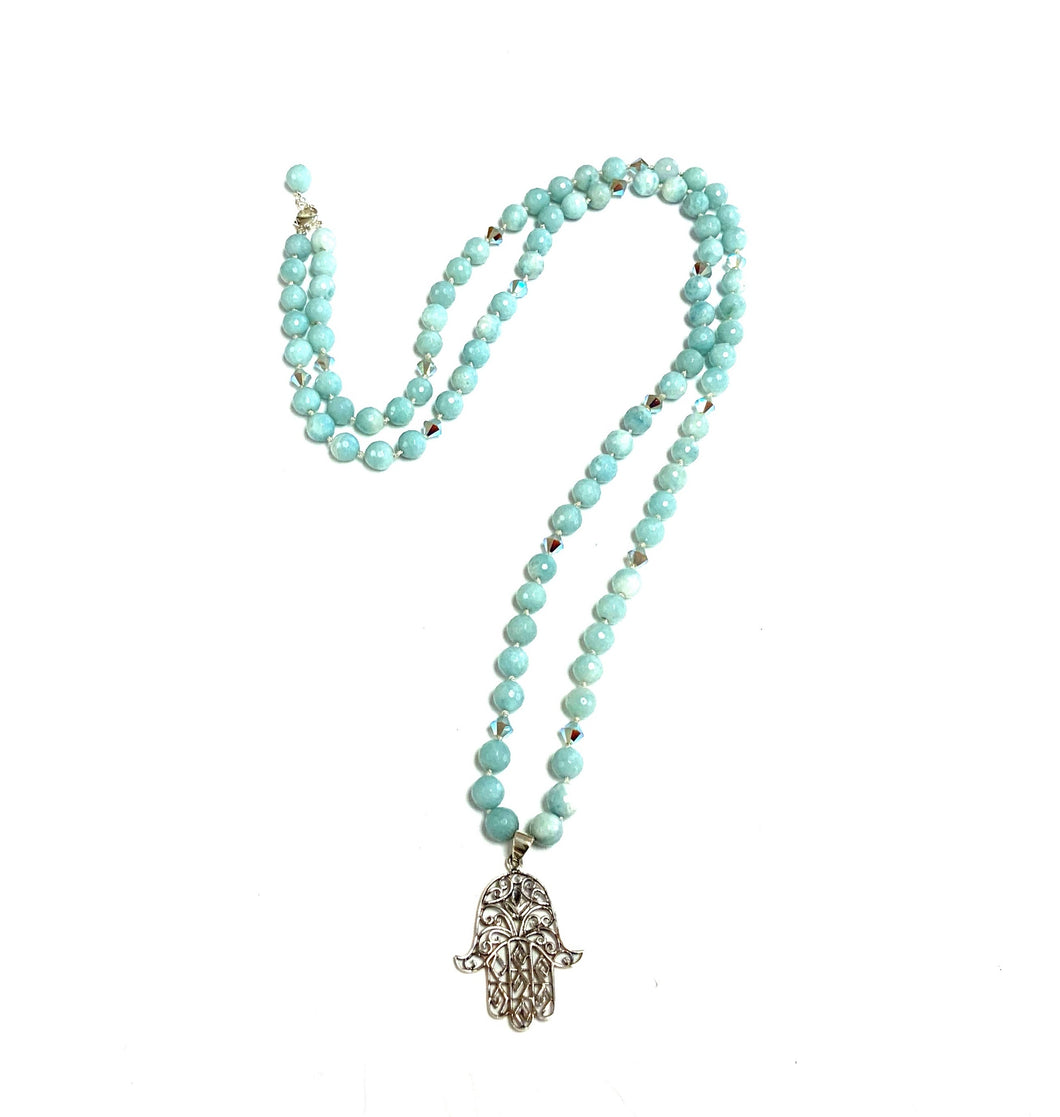 Long Amazonite Necklace With Hamsa!
Regular price $279.00 Sale
Made with sterling silver this necklace features the pure aqua coloured stones and has been hand knotted for lasting beauty.
The Amazonite stone is known to calm the brain and nervous system.  Balances the masculine and feminine energies. Amazonite helps you to see both sides of a problem or different points of view. It soothes emotional trauma, alleviating worry and fear.
8mm Amazonite stones.
Sterling Silver
Swarovski Crystal
Measures 38"  plus 1.75" pendant.