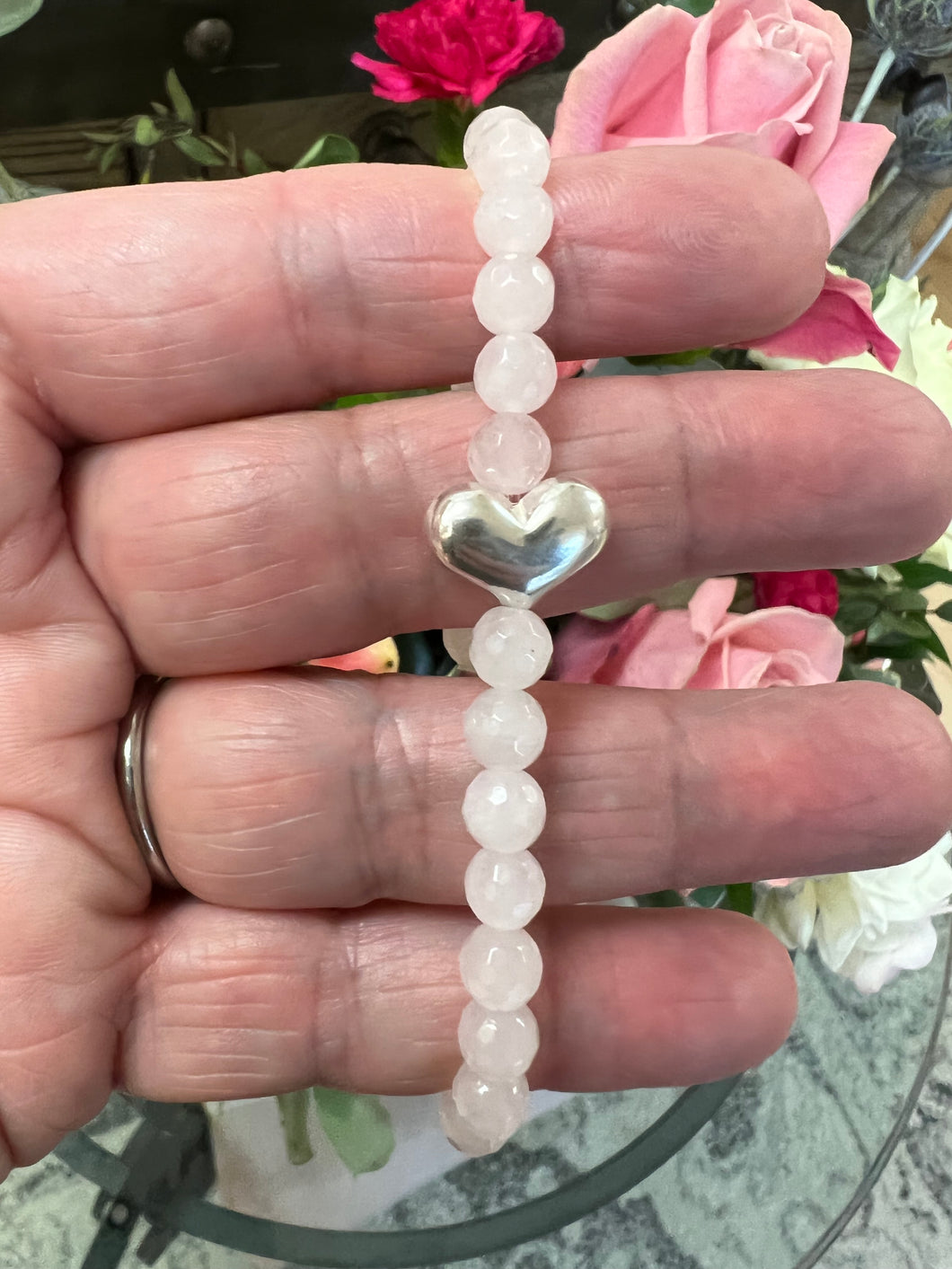 Funky Heart & Rose Quartz Bracelet!
Regular price $53.00 Sale
Rose quartz is known as the stone of love and how appropriate that there is a sterling silver heart in the centre.
Ingredients:  Rose Quartz, sterling silver and bracelet is elasticated.
FYI, sizes can be customized to fit smaller or larger wrist sizes.