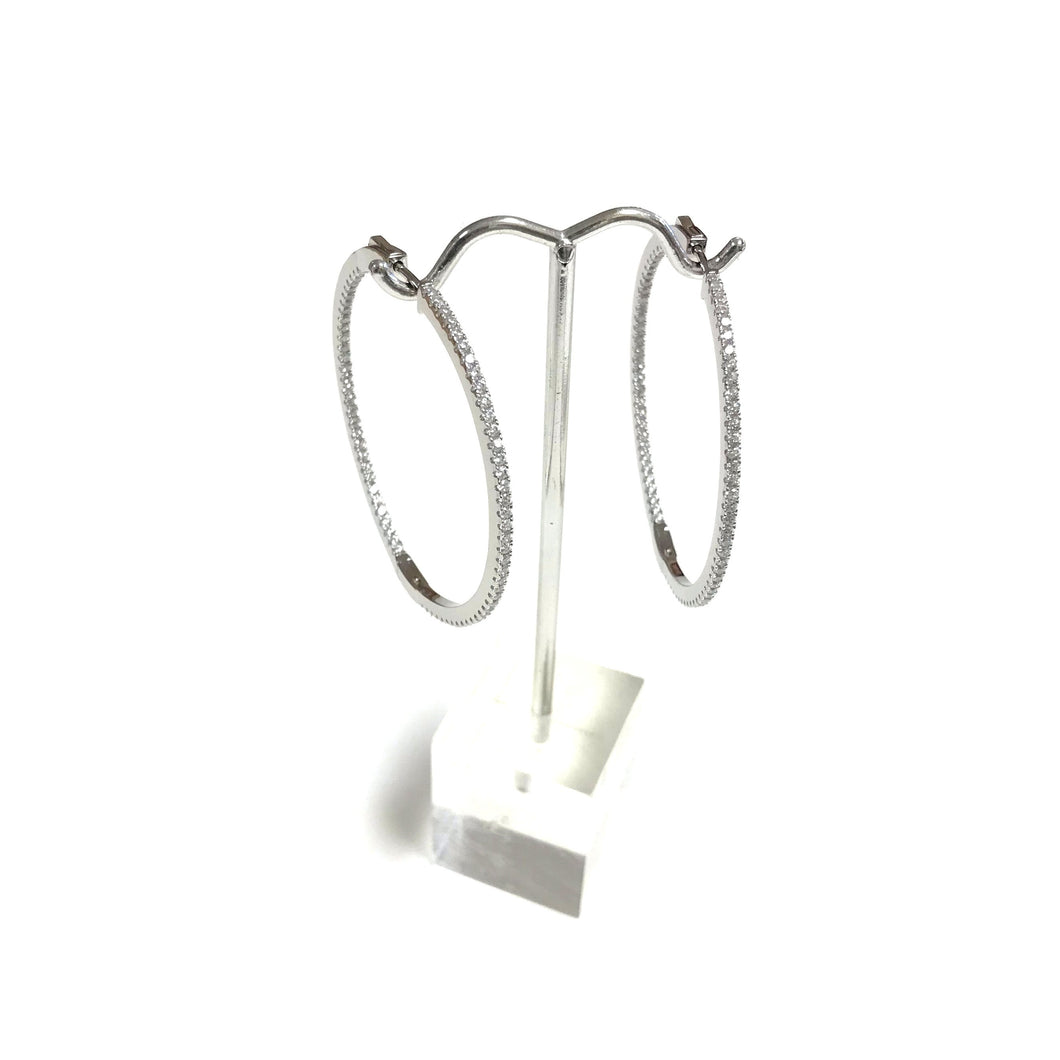 Fabulous Statement Sterling Silver Hoops!
Regular price $162.00 Sale
These fab hoops are embellished with Cubic Zirconia stones and they have Cz's on the inside of the hoop making them look seamless to your admirers. They have an excellent connection, making them super easy to put on and very secure.
They measure 4.5cm in diameter.