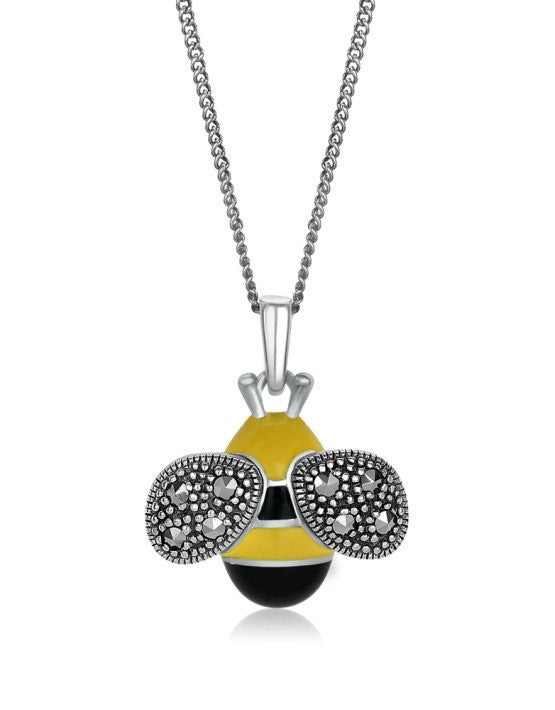 Enamelled Bee Pendant!
Regular price $124.00 Sale
Enamel starts out as powdered glass.  Once it becomes a paste-like substance it is then adhered to a metal through fusion at very high temperatures.
Marcasite became popular in the early 1900's when diamonds were a luxury people couldn't afford anymore.
Prong setting uses four metal projections called prongs in the placement of each marcasite.  This type of setting allows light to strike the marcasite from more angles, increasing its brilliance.
Oxidation is a surface treatment applied to the silver which gives the jewellery its retro quality.