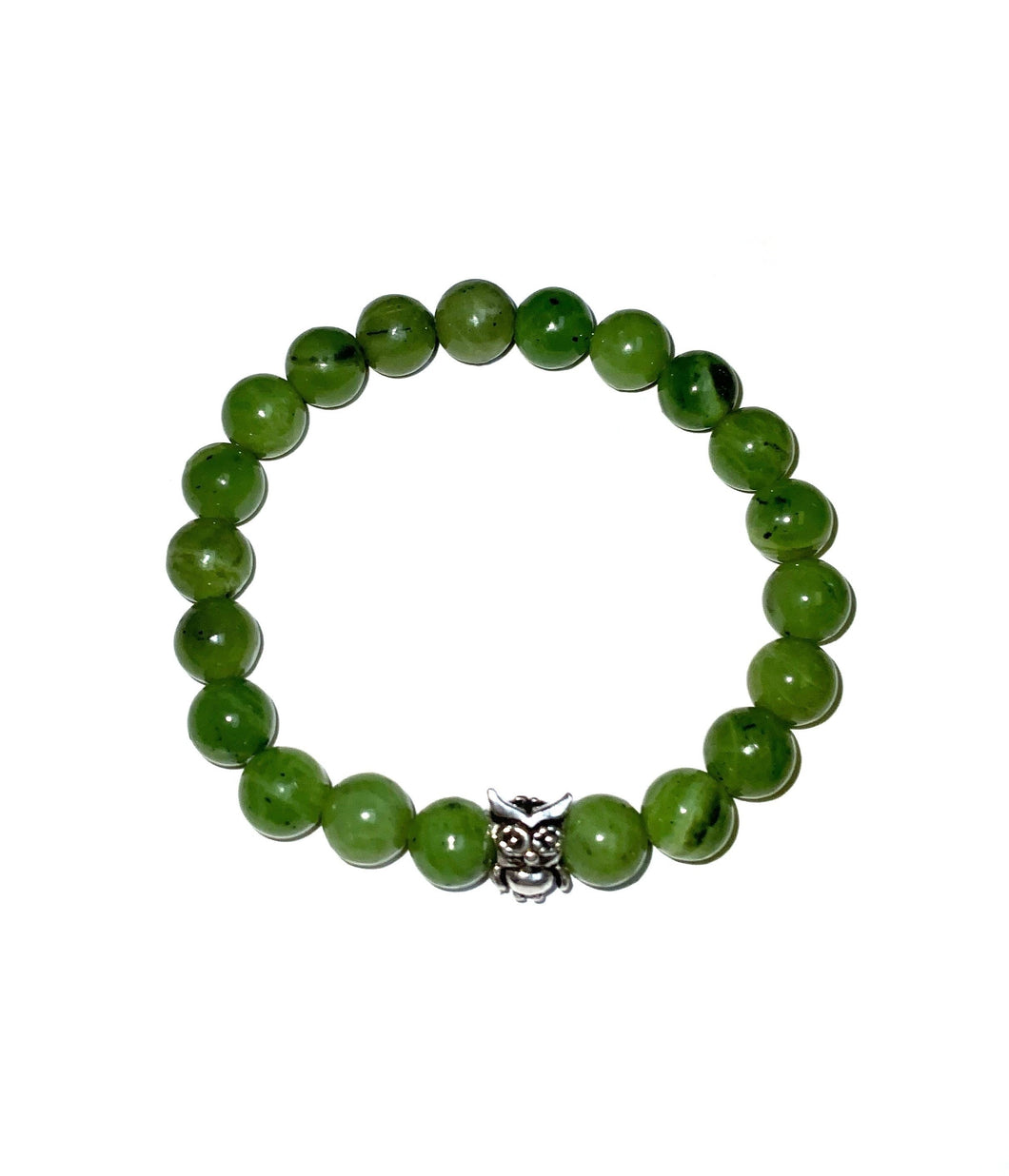 BZen Canadian Jade Bracelet! Sterling Silver Owl!
Regular price $76.00 Sale
About Canadian Jade!

Jade was formed by nature, deep in the earth's crust under high pressure and temperatures, a process that has taken millions of years to complete. Jade refers to two mineral species, Jadeite and Nephrite. Jadeite (silicate of aluminum and crystaline) is found mainly in Burma. The Nephrite (silicate of calcium and magnesium) found in British Columbia, Canada has made it the Jade capital of the world.
Jade has been the official gemstone of British Columbia since 1969. The rough stone is mined primarily in the northwestern region of the province. Nephrite jade ranges in colour from white through various shades of green, and on occasion, even black jade is found. Typically, B.C. jade is a medium to deep green colour.
Hand made in Aurora, Canada. 
Prices vary depending on weight of silver.