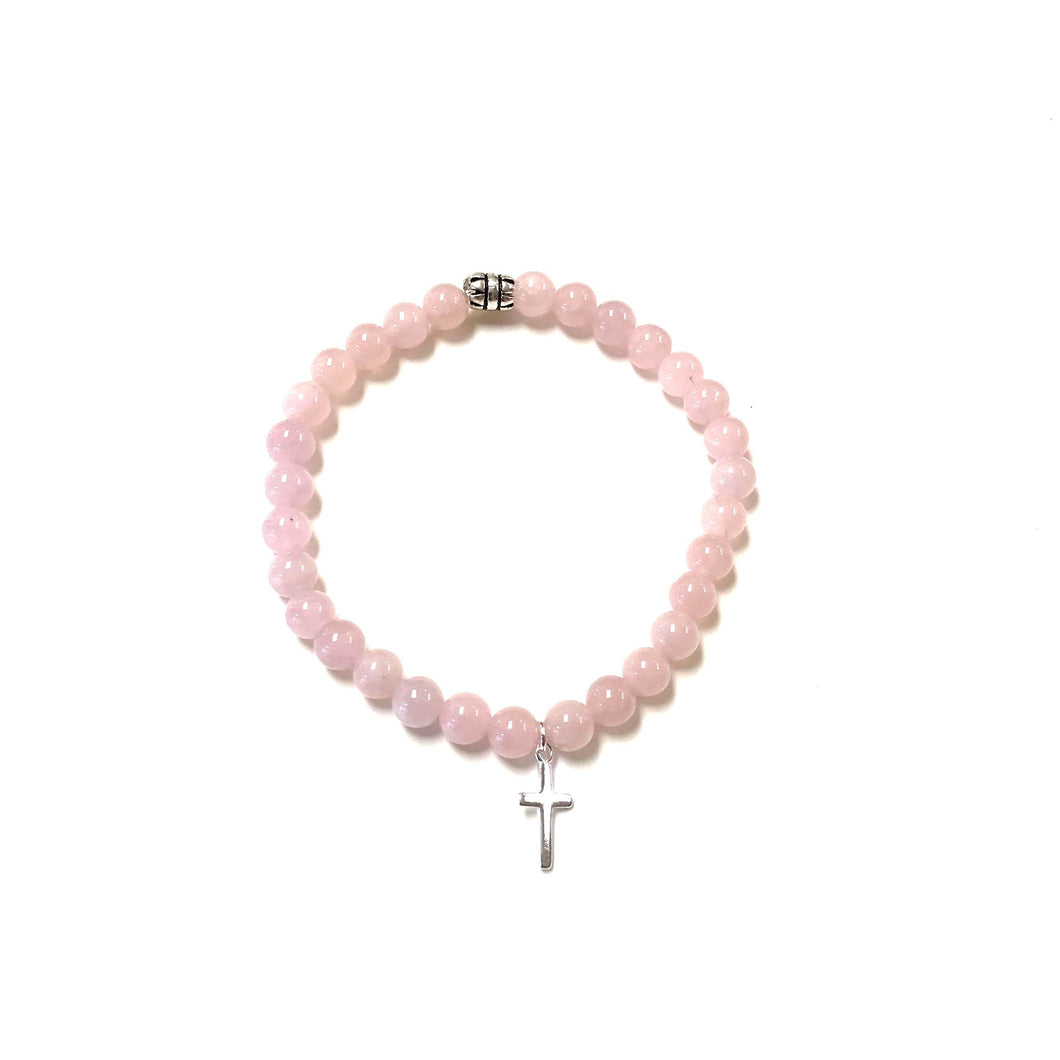 BZen Rose Quartz Bracelet with Sterling Silver Cross!
Regular price $42.00 Sale
Rose Quartz is a Stone for romance!  It represents unconditional love and inner peace.  It's the most romantic of stones attracting love towards you.  It's no coincidence that Rose Quartz is an important stone for the heart chakra.  
Madagascar Rose Quartz and sterling silver.