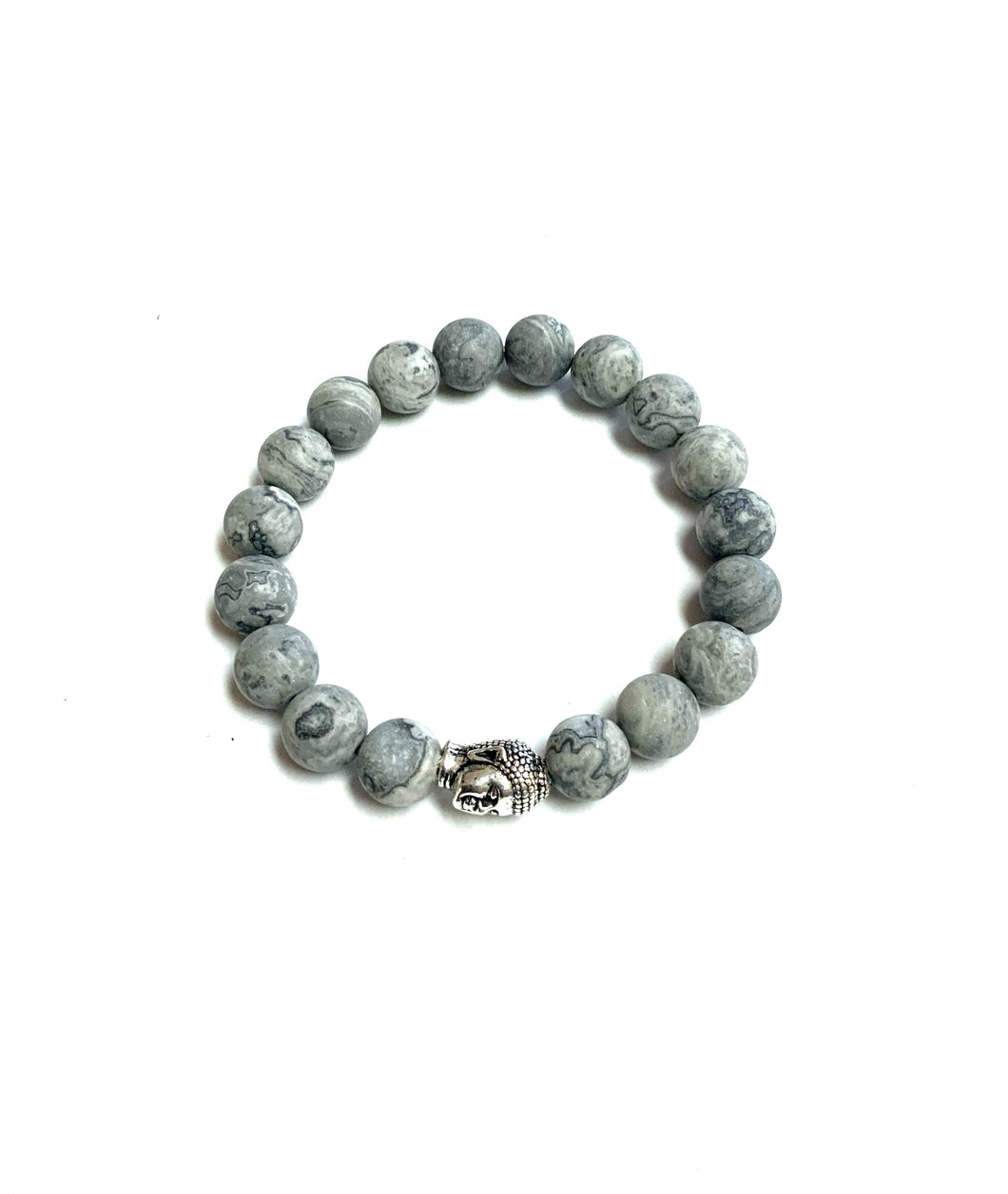 BZen Map Stone Bracelet With Pewter Buddha!
Regular price $31.00 Sale
Map Stone like all jaspers, is a nurturing stone. It is known as a supreme protector bringing a protective energy like that of a mama bear.  It's connected to the energies of Earth, wearing it will connect you to nature, your surroundings, and bring a loving awareness to all sentient beings on Earth.
Like other jasper stones it has beautiful intricacies in its design. 
Made in Aurora, Ontario, Canada!