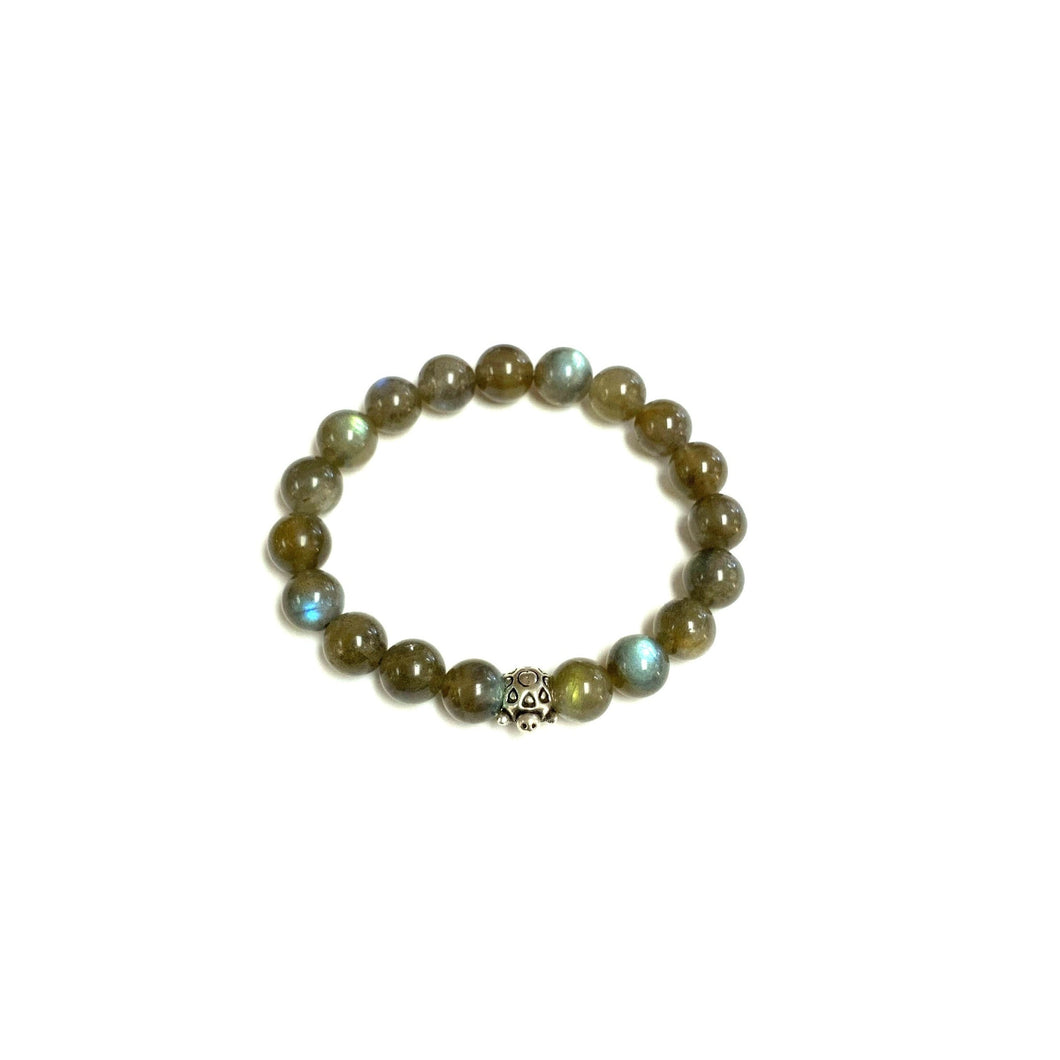 BZen Labradorite and Sterling Silver Turtle Bracelet!
Regular price $140.00 Sale
Made with beautiful labradorite in a 10mm size stones and sterling silver.
Labradorite is know to impart strength and balances and protects the Aura.  Raises consciousness and grounds spiritual energies.  Relieves anxiety and stress.
Made in Aurora, Ontario, Canada!