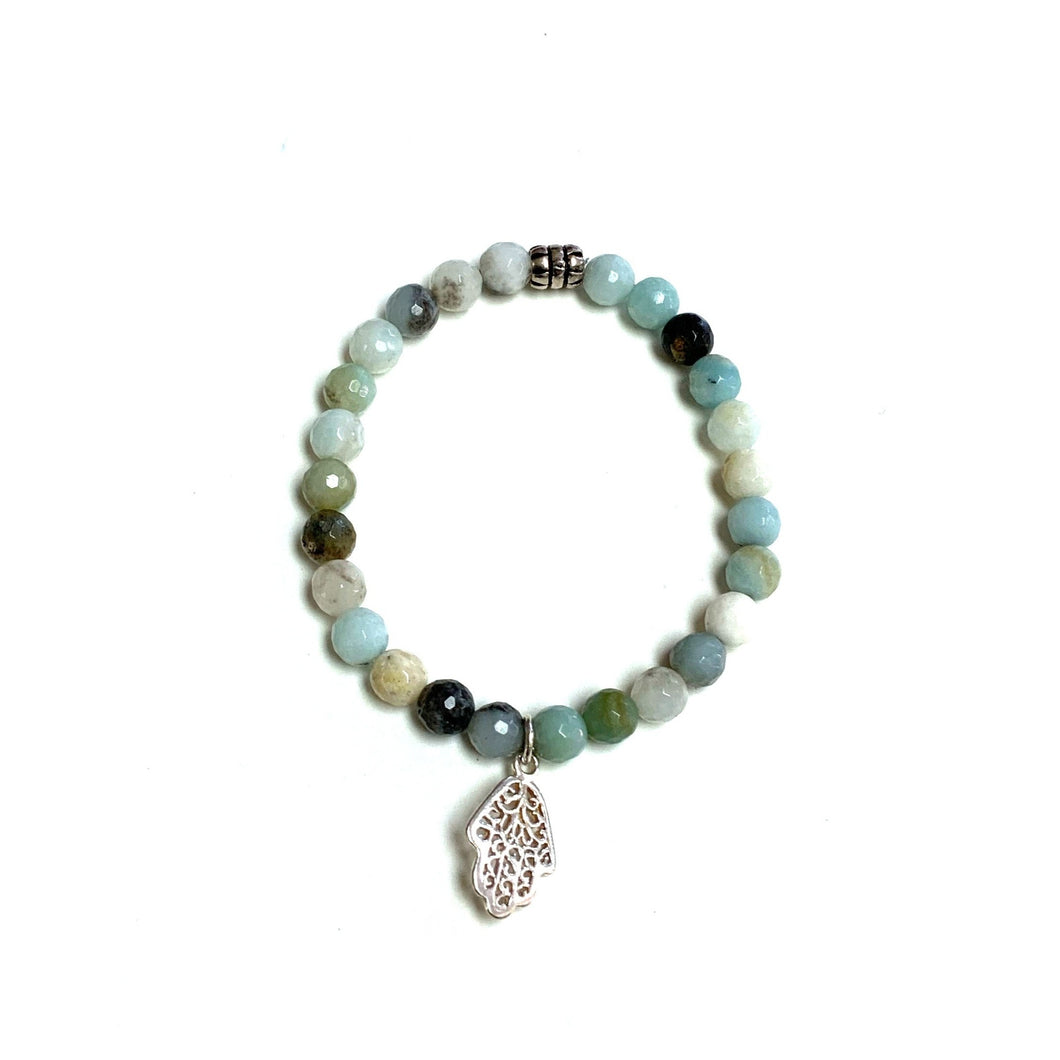 BZen Amazonite Bracelet With Hamsa!
Regular price $42.00 Sale
I'm just in love with all the pretty colours of this stone.  
Amazonite is known to absorb microwaves and all phone emanations.  A soothing stone, it calms the brain and nervous system.  It's also known to sooth emotional trauma alleviating worry and fear.  It heals and opens both the heart and throat chakra.
Made in Canada!
Sterling Silver!
6mm faceted stones!