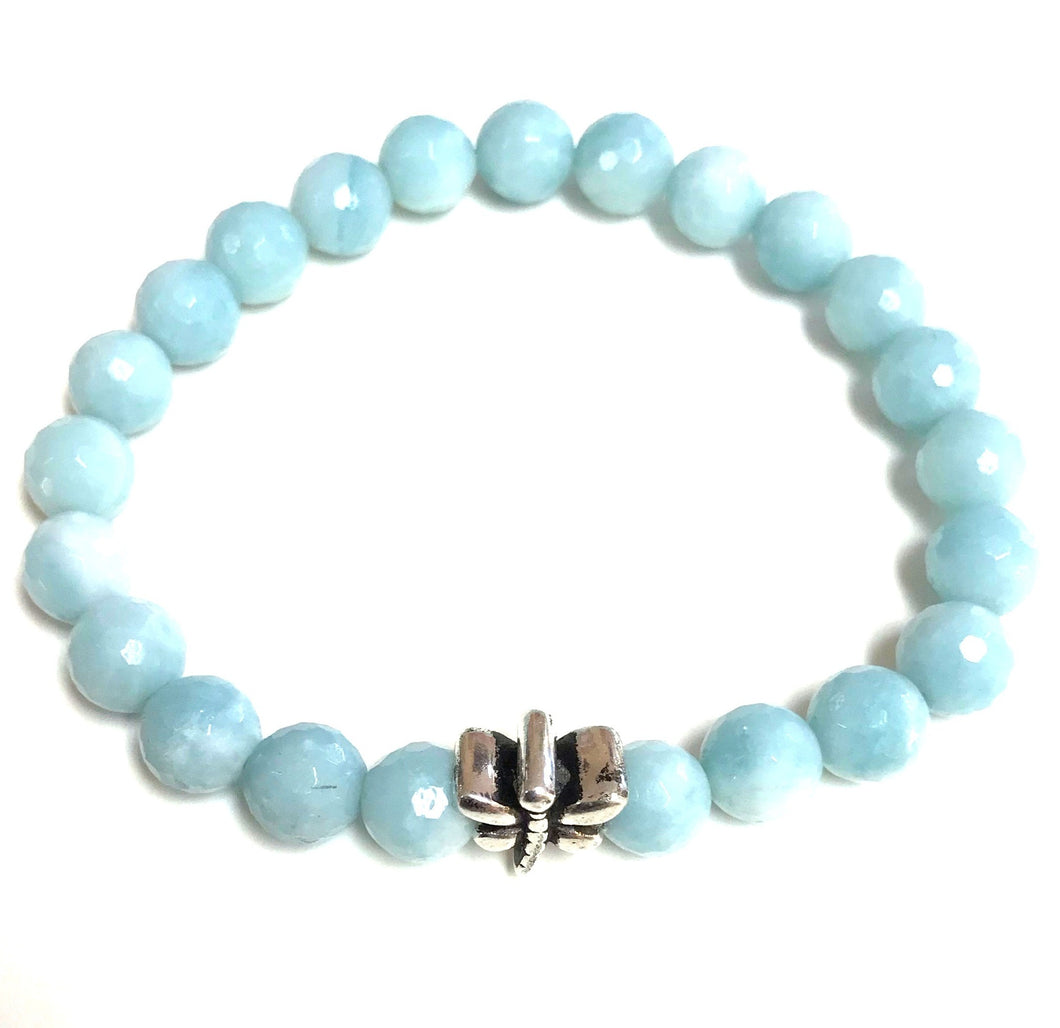 BZen Amazonite Bracelet With Dragonfly!
Regular price $95.00 Sale
Amazonite is a very calming stone and is known to open both the throat and heart chakras.  Also known to absorb microwave and cell phone emanations.
Dragonfly is sterling silver.
8 mm faceted stones
will fit wrist size 7.5 inches.  
Handmade by me in Aurora, Ontario, Canada!