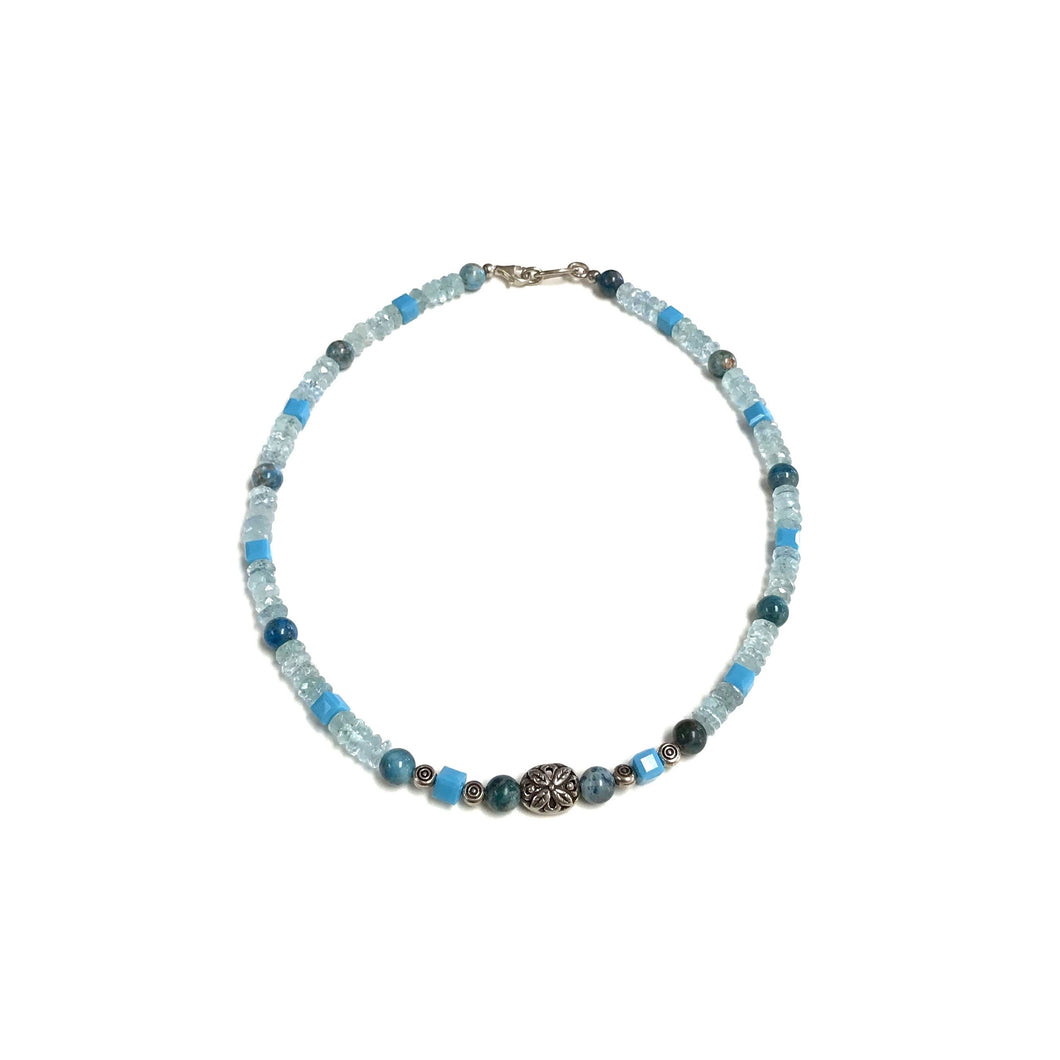 Aquamarine, Swarovski Crystal and Blue Apatite Necklace!
Regular price $211.00 Sale
For the girl who has that boho spirit and loves shades of blue.  The touches of sterling silver add a grounding effect to the lightness of the stones.  
Measures 18".
Aquamarine evokes the purity of crystalline waters, and the exhilaration and relaxation of the sea. It is calming, soothing, and cleansing, and inspires truth, trust and letting go. ... The name Aquamarine comes from the Latin aqua marinus, meaning "water of the sea," and refers to its sparkling ocean-like color.
Made in Aurora, Canada!