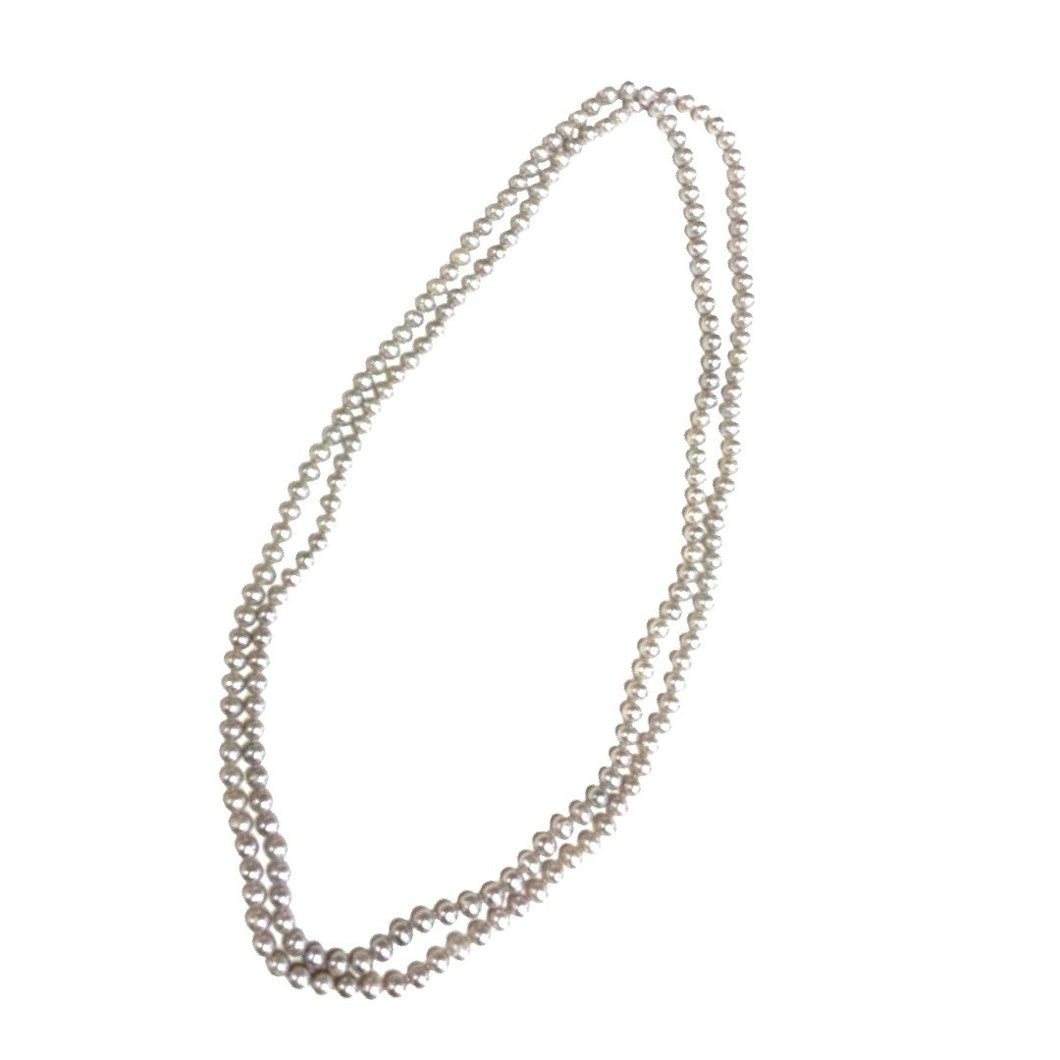 70" Strand Of Freshwater Pearls! Grey!
Regular price $400.00 Sale
Every woman needs a long strand of pearls in their jewellery wardrobe.
You can wear this several different ways.  Long plain, long with a knot, wraps around three times, wear one circle as a choker and let it hang or doubled and loose.  
Made with 8mm soft grey freshwater pearls.  Knotted in Canada.