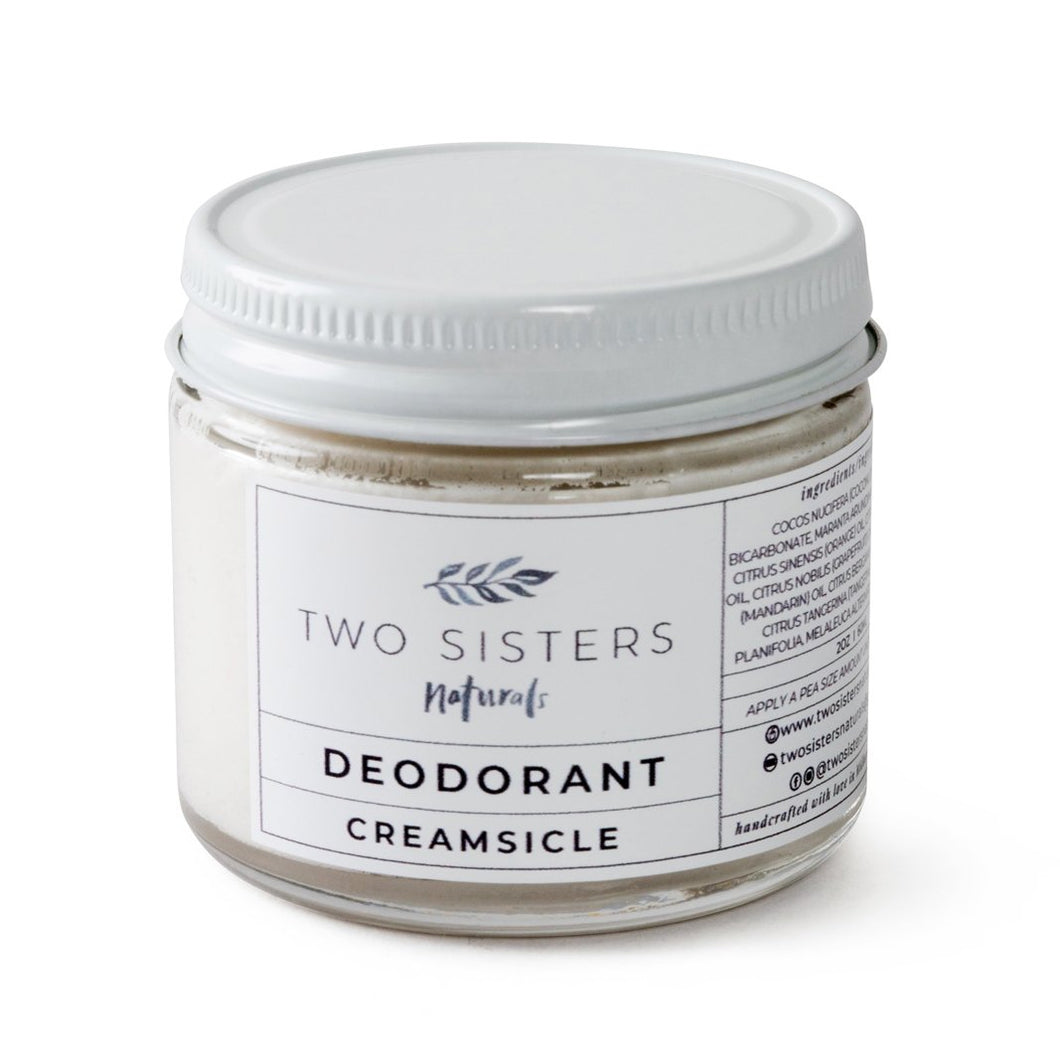 Two Sisters Naturals Creamsicle Deodorant!
Regular price $15.00 Sale
Welcome to the product that started it all-our Natural deodorant.  At Two Sisters Naturals, they don't believe you should have to choose between natural, quality ingredients and a product that works.  They created their natural deodorant to respond to the stinky and sticky situations in life.  Their blend of natural ingredients were carefully selected to inhibit the growth of odour causing bacteria.  The end result is a natural deodorant that will keep you fresh all day long.  
It's everything you want in a deodorant (and nothing you don't):
 

Streak free

 

Works all day

 

Zero plastic packaging

 

All natural ingredients

 

Vegan

 

Aluminum free
Application:  Roll on deodorants are so yesterday. Two Sisters Natural Deodorant is applied with just the tip of your little finger. Just a dab under each arm and you will be smelling fresh all day.
Speaking of smells: the original blend comes in five fragrances: Lavender, Woods (a blend of lime, siberian fir, cedarwood & frankincense), Empowered, Creamsicle, and Lemon.  
For those that have a sensitivity to baking soda-try our Sensitive blend. Designed for the most sensitive skin, with essential oils that will keep you dry all day.
Packed in a refillable, glass jar-this deodorant will have you kissing all that plastic waste goodbye!
Ingredients: Cocos Nucifera (Coconut) Oil, Sodium Bicarbonate, Arrowroot Powder,  Melaleuca alternifolia (Tea Tree) Oil, Essential oils