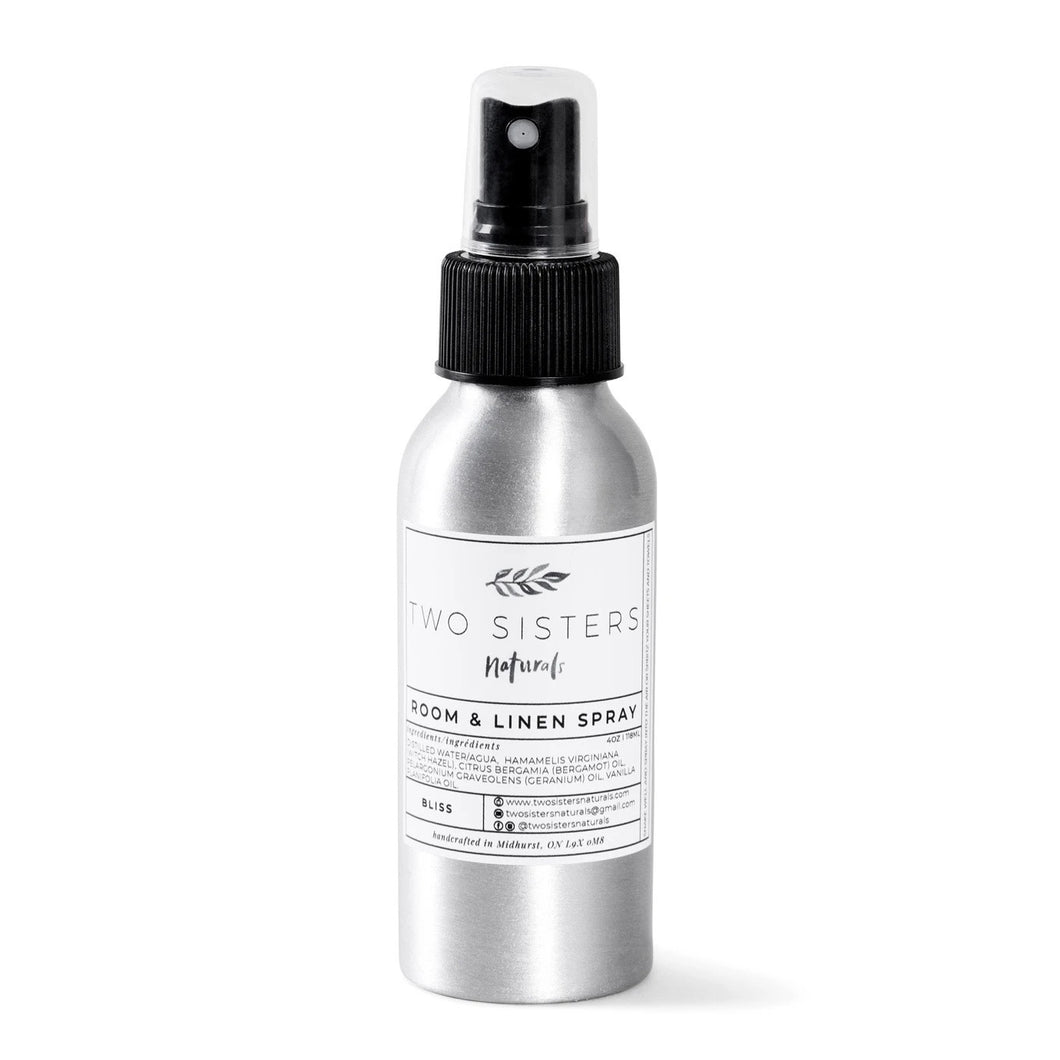 Two Sisters Bliss Room Spray!
Regular price $17.00 Sale
We believe in the power of scent. That scent has the ability to transform an atmosphere and the way that we react to it.  However; we didn't like the idea of spraying our space with chemicals.

Our solution—Two Sisters Room and Linen Spray! 
Ingredients that you can feel good about inhaling. 
Infuse Your Space with Your Favourite Scent

Bliss: This soothing blend of bergamot, vanilla and geranium will infuse your space with the feeling of calm. Simply inhale and allow your stressors to dissipate.