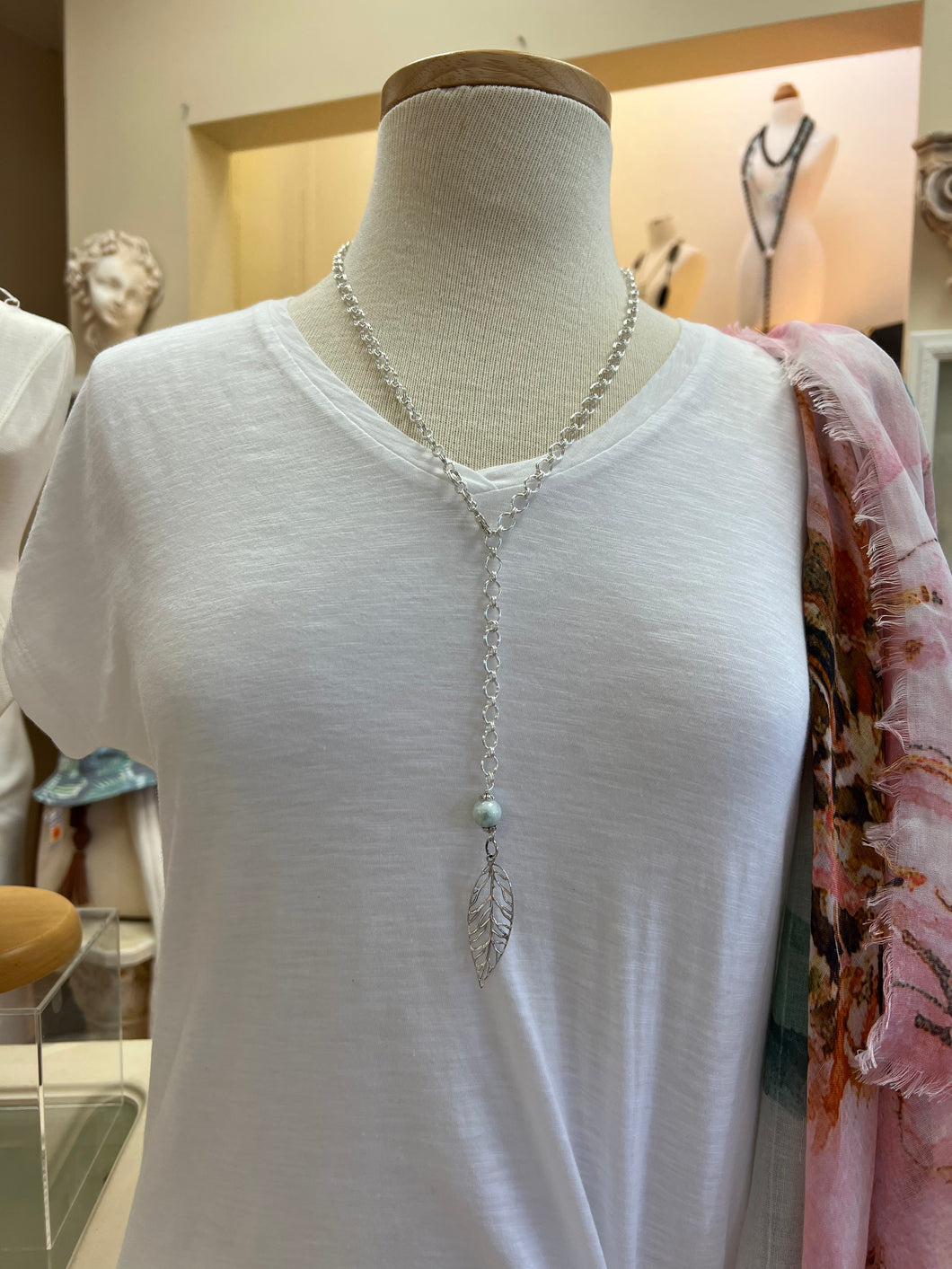 Sterling Silver & Larimar Lariat!
Regular price $286.00 Sale
This necklace is made with Larimar and sterling silver and features this leaf pendant.
Handmade in Aurora!
Necklace measures from clasp to end of pendant is 74cm.
Larimar is such an amazing stone!   Did you know it represents sky and sea energies and is known as the stone of Atlantis.  It has the healing power of dolphins and is very calming instilling a sense of peace.