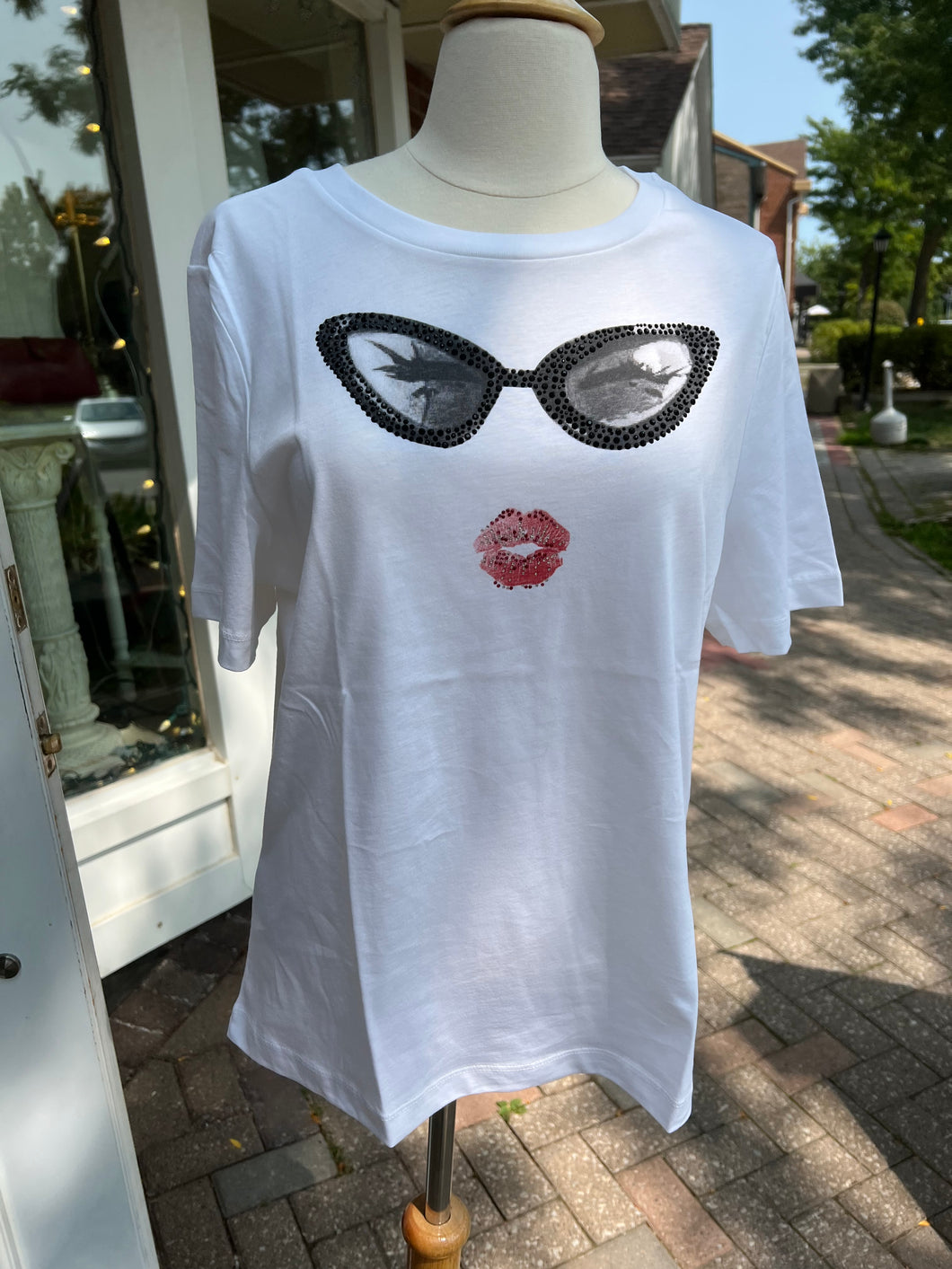 Rich & Royal Lips And Sunglasses T-Shirt! New Fall T-Shirts From Germany!
Regular price $95.00 Sale
Slim fit shirt made of soft organic cotton.
This t-shirt comes with awesome sunglass and lips graphic and imbedded sparkles on the lips and glasses themselves.  Awesome to wear with your fave cardigan and jeans.
Country of origin: designed in Germany made in portugal.
Sustainability: Organic Cotton