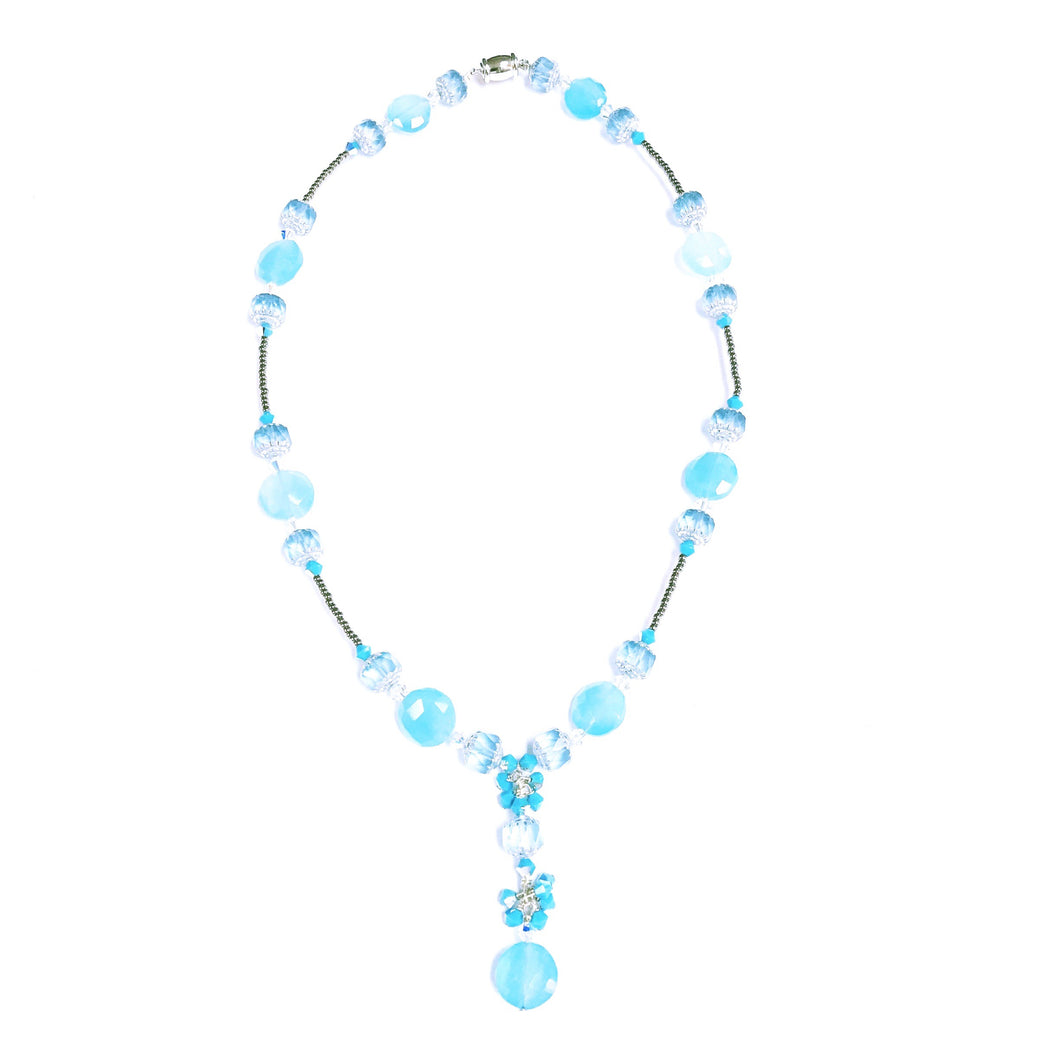 Pretty "Y" Necklace!
Regular price $270.00 Sale
Remember when Y necklaces were so popular, and you saw them all the time on Friends?  Well they're baaack.  I think all the re-runs of friends has really helped in the resurgence.  
This necklace is made with Swarovski, Cathedral Glass, Sterling Silver and Chalcadony.  Handmade by me, it's a one of a kind necklace!
Measures 18" plus 2" drop.