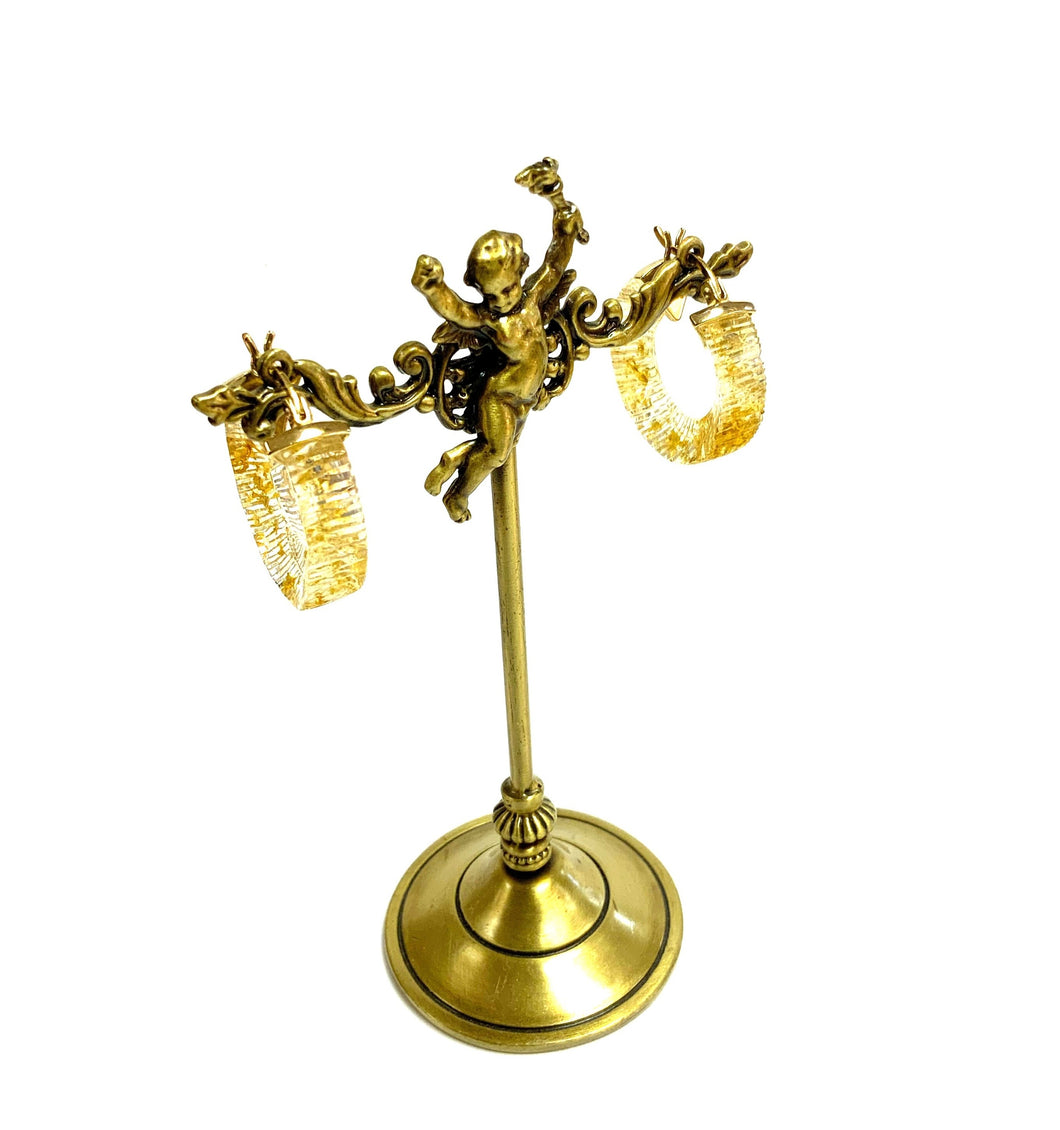 Gold Lucite Hoop Earrings!
Regular price $68.00 Sale
These super lightweight hoop earrings have 24kt gold flecks floating inside!  The posts are gold plated onto sterling silver.  I just love the way the light dances on the golden flecks.  They measure just over 2cm in length and width!  The hoop itself is just over .5cm in width.