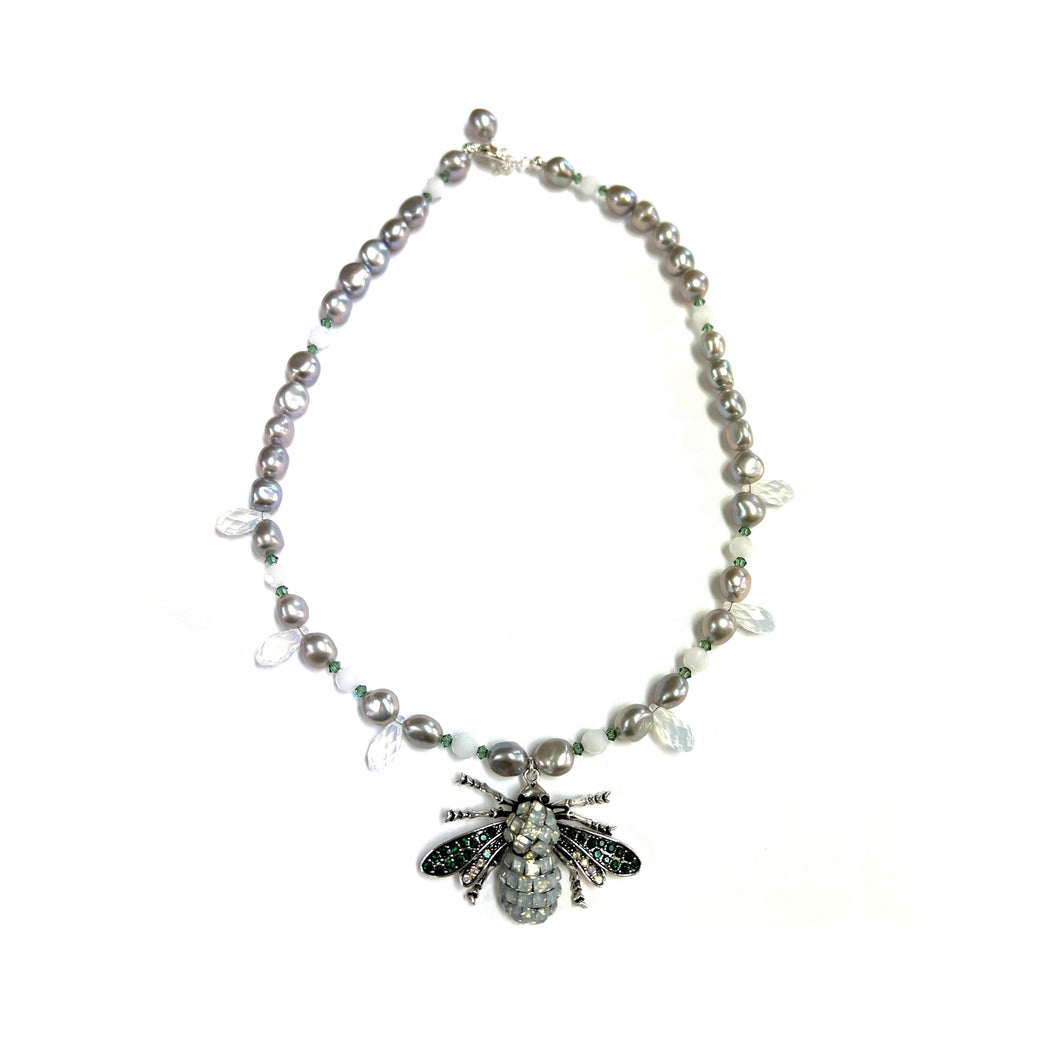 Floating Bee Necklace!
Regular price $350.00 Sale
This beautiful bee necklace features this crystal embedded bee hanging from freshwater pearls and Swarovski crystals.  The necklace measures 17 inches in length plus an inch extra with the extender (sterling silver clasp and chain) plus another inch with the pendant.  Pendant is silver plated on brass.
Handmade by Teresa