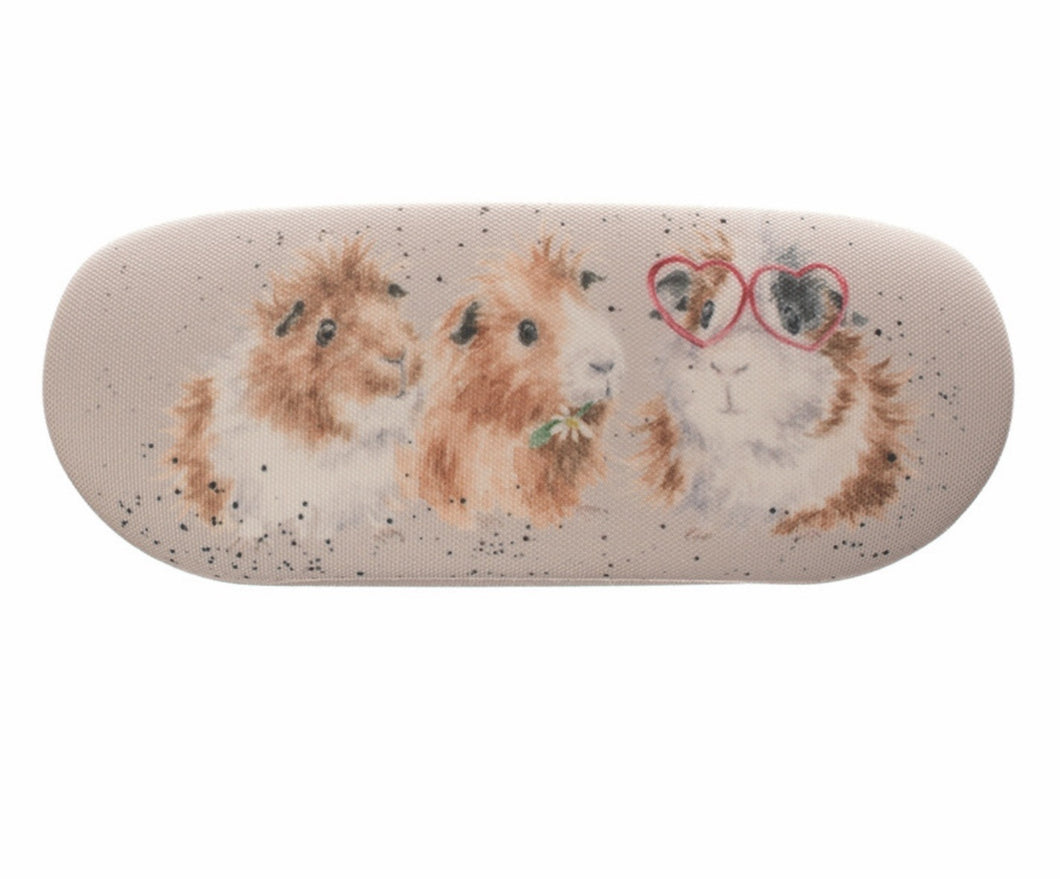 The Trendsetter Eyeglass Case By Wrendale!
Regular price $21.00 Sale
Illustrated with the cute guinea pig design, this hinged glasses case with a hard shell has a soft feel and will keep sunglasses and specs safe and secure. The inside of the case is illustrated with three guinea pigs pattern and comes complete with it's own matching cleaning cloth. The case measures 16cm x 3.5cm x 6cm.