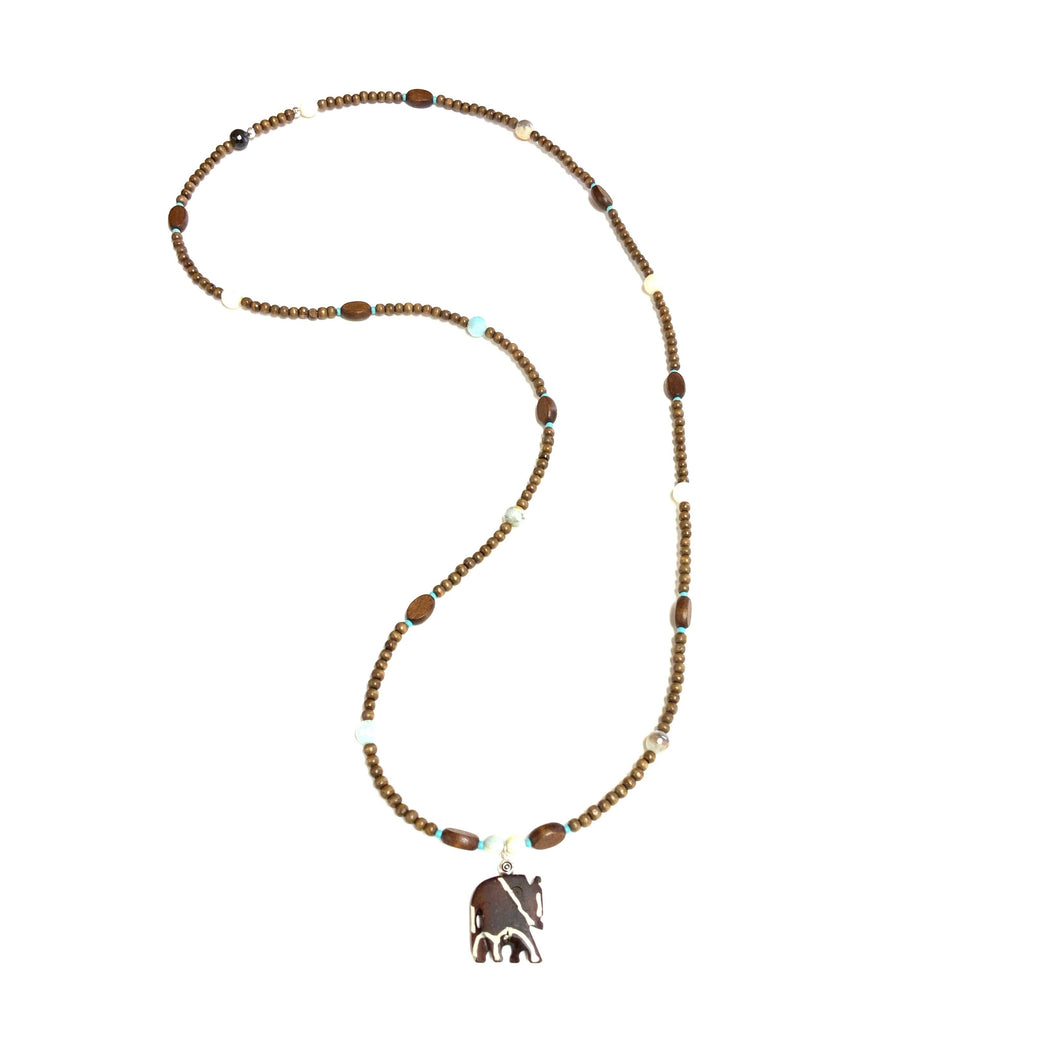 Elephant and Sustainable Wooden Necklace!
Regular price $57.00 Sale
I always find making pieces out of wood to be very calming and add the calming quality of Amazonite and you've got a piece of jewellery you might want to wear everyday.
Made with Amazonite, wood, glass and sterling silver.  
Measures 34" plus pendant adds another 1.5".
Handmade in Aurora, Ontario, Canada.