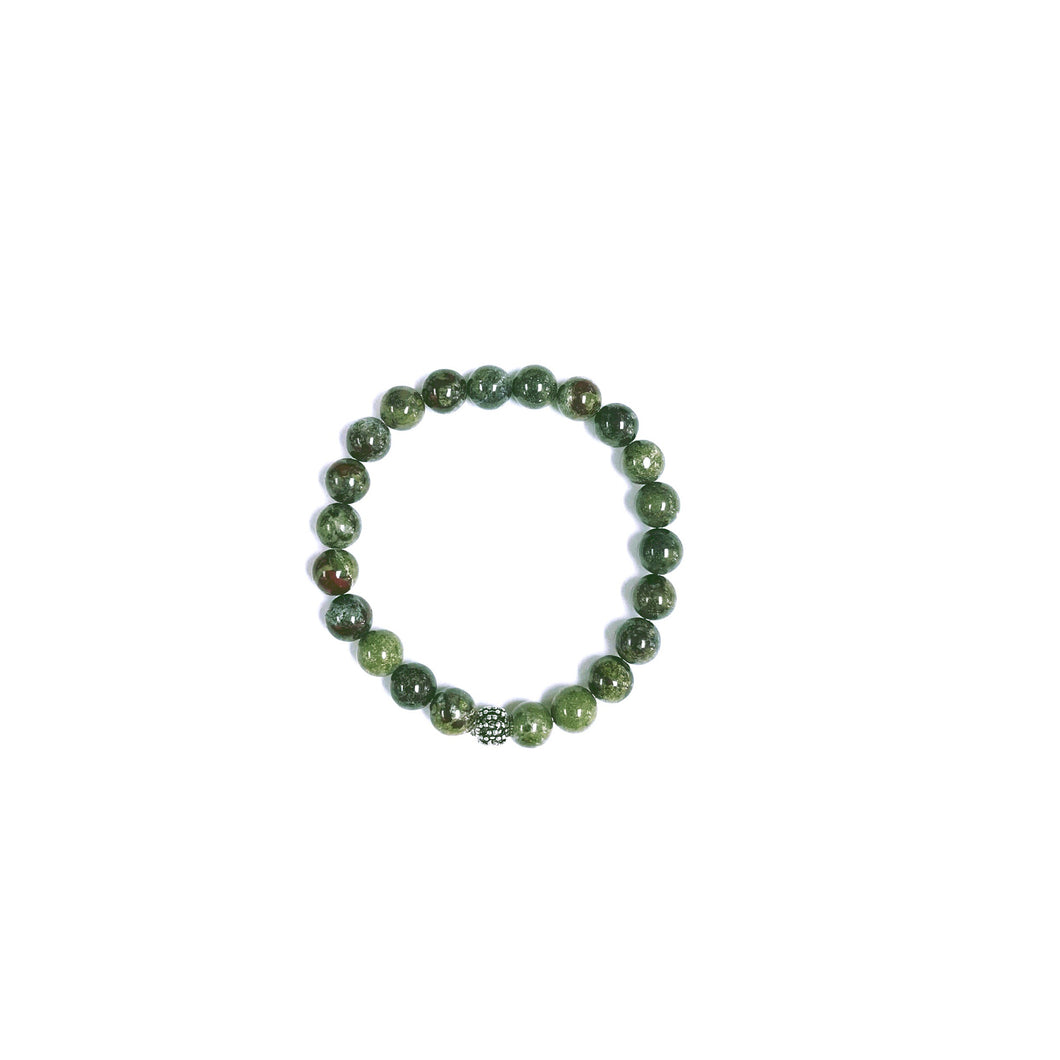 Dragon Blood Jasper Bracelet!
Regular price $50.00 Sale
Dragon Blood Jasper hails Western Australia.  It is believed that the green part of the stone is the fossilized skin of the dragon and the the red is the blood.  I know, it's kind of cool, especially if you're a fan of GOT!