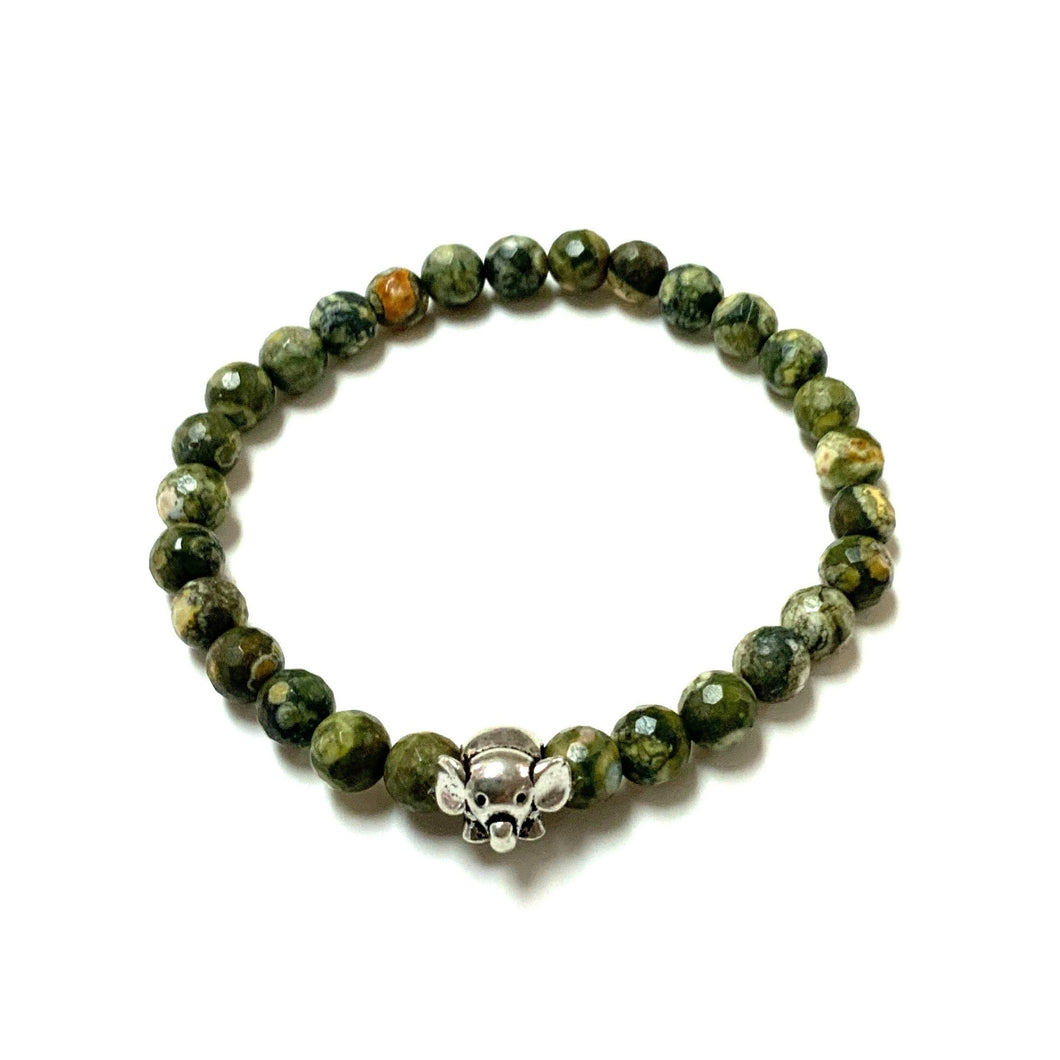 BZen Rainforest Jasper Bracelet With Adorable Elephant!
Regular price $75.00 Sale
Rainforest jasper possesses a vibration of joy and happiness for life, which may flow outwards all throughout your life. Further, this particular stone may also carry a strong vibration for change. This gives you a much deeper link with the nature, as well as with trees, animals, and plants –together with the Mother Gaia herself. Rainforest jasper is actually a green form of the rhyolite. It is also known as the Australian rainforest jasper. Moreover, this stone has a soft steady energy and may contribute to a more pleasant and cheerful people who enters your life. If you're a person who's passionate about the earth and who feels that it's the time to step forward to help in healing the earth, then the energy of the rainforest jasper will be a great help for you.
Elephant is sterling silver!
Handmade by me in Aurora, Ontario, Canada!