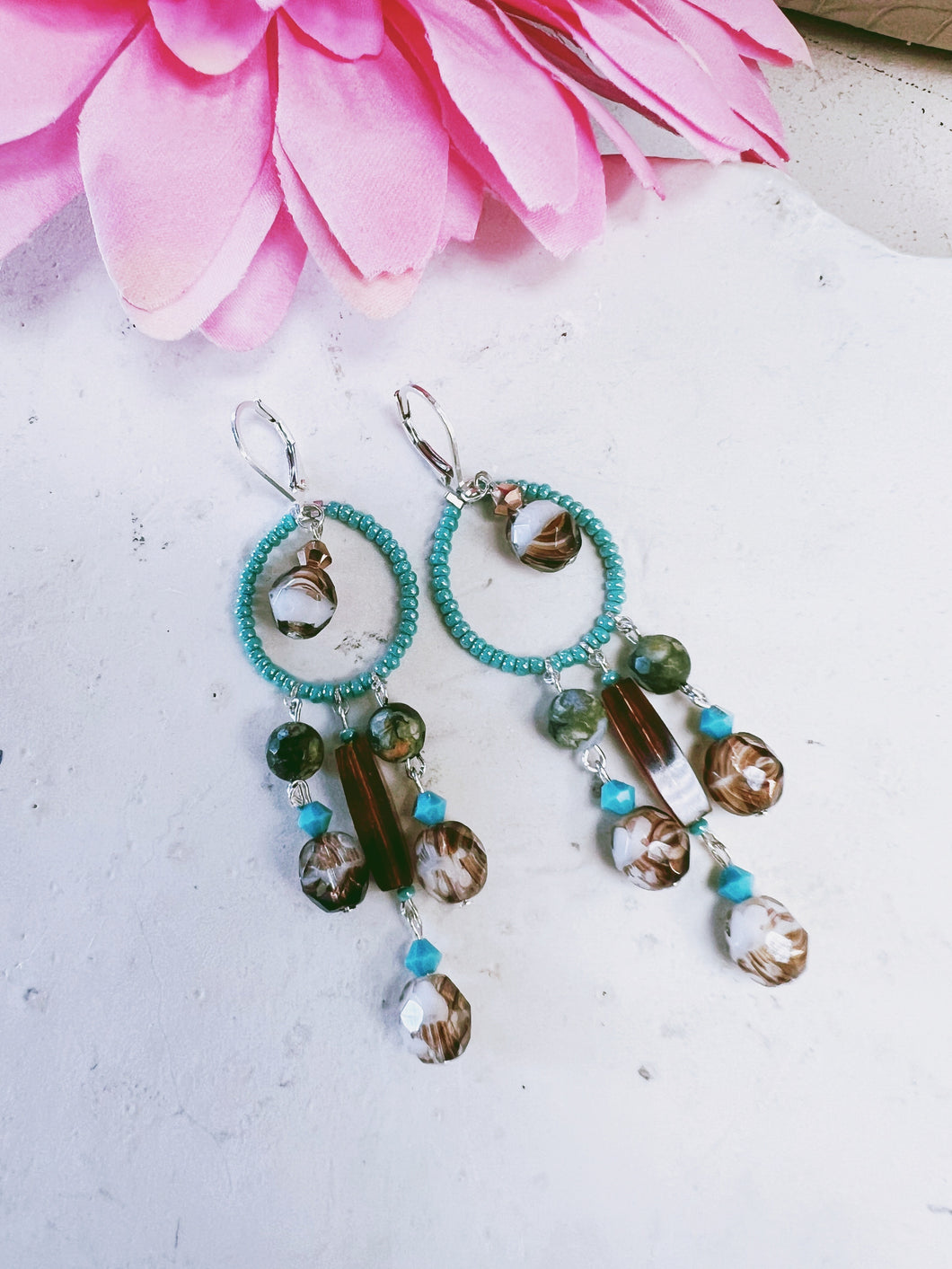 Boho Multi Chandelier Earrings!
Regular price $125.00 Sale
These hand made earrings are full of unique ingredients and perfect to wear with a t-shirt and flared jeans or a flowy dress.
Ingredients:
May Bug glass,sterling silver, vintage lucite, swarovski crystals, rain forest jasper and Japanese glass.
They measure 7.5cm in length.